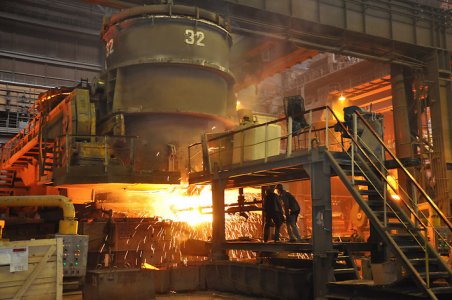 It is reported that between RUSAL and Braidy Industries Inc signed agreement. This is a legally binding document. According to him, the Russian company and the U.S. holding company will create a joint venture. It will focus on production of flat rolled. The main consumers are the enterprises of the American automotive industry. To supplied products will be in Ashland, in Kentucky. This was told to the Russian company.
Both companies were willing to cooperate in April. They reported that they were ready to create a joint venture of some power. It is planned that will produce 500 thousand tons of hot rolled strip. Also will produce 300 thousand tons of finished products cold-rolled products. This refers to a year. To invest in the project will be both companies. According to preliminary data, the Russian company will invest us $ 200 million. In return the company will get 40% stake in the new plant. American Braidy Industries will receive 60% of the shares respectively.
The contents of the signed document similar to the one previously announced. They also provided that every year will be the supply of aluminium. Their total volume will be about 200 thousand tons. To last this next decade. The countdown starts after the construction of a rolling mill. Since its commissioning, to be exact. For RUSAL, such cooperation is extremely important. Participation in the project described as «important strategic investment». It is known that the company is building a plant in Taishet. Thanks to the future joint venture will ensure smooth functioning of the plant.