Circle, wire, tube Nickel 270 - 2.4050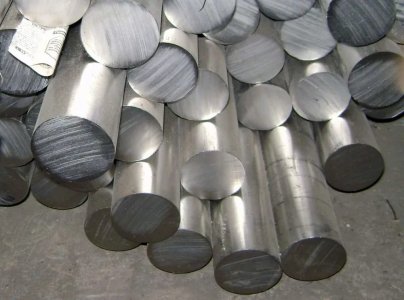 Nickel 270 Technical Characteristics
High-purity metal for the production of semi-finished products (wires, rods, bands, sheets and strips) used in instrumentation and machine building. The nickel content is 99.6%. Melting point: 1455°C. Casting temperature: 1550 - 1650°C, hot work: 1140 - 1250°C, annealing: 700 - 800°C. Linear shrinkage: 1%
Mechanical properties, t° 20 ° C
| | | | | | | |
| --- | --- | --- | --- | --- | --- | --- |
| Range | GOST | s in | sT | d5 | y | KCU |
| - | | MPa | MPa | % | % | kJ/m2 |
| Hot-rolled steel rod, | 13083-77 | 440 | | 10 | | |
| Soft bar | 13083-77 | 370 | | 30 | | |
| Hard bar | 13083-77 | 540 | | 5 | | |
| Tape soft | 2170-73 | 390 | | 35 | | |
| Tape | 2170-73 | 540 | | 3 | | |
sv - Tensile strength.
d5 - Tensile elongation at break.
KCU - Impact strength
Foreign analogues
Germany (DIN, WNr): 2.4060 2.4050; Ni99.6
Delivery, price
All offered products, certified. The technical documentation includes data on the chemical composition and the limiting percentage of impurities. The supplier " Evek GmbH ", delivers a circle, a wire, tubes from nickel Ni99.6 standard and non-standard sizes at a reasonable price in optimum short terms from warehouses. The price of nickel circle, wire, tube of alloy 270 corresponds to the high quality of the product.
Buy
Buy nickel circle, wire, tube from the supplier Evek GmbH at an affordable price. The price of a circle, wire, tube Nickel 270 is formed on the basis of European standards of production. Buy a nickel circle, wire, tube at an affordable price you can wholesale or retail. Regular customers can take advantage of a discount system from Evek GmbH.
Subscribe to price lists and special offers