Precision alloy (DIN, EN)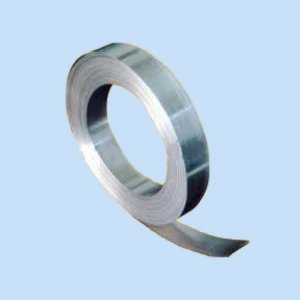 Relevance

Precision alloy Din, En from supplier Electrocentury-steel widely used for the manufacture of critical parts used in machine building, instrument making, electrical engineering. They are used for the manufacture of measuring instruments, sensors, high precision, used in the manufacture of computer equipment. According to European standards, using precision alloy Din, En is required in electrical engineering, chemical industry, nuclear energy, and physics laboratories. Thanks to the excellent performance, precision alloys used for the manufacture of transformers, batteries, mechanisms with high accuracy. Precision alloy resistant to corrosion, atmospheric humidity, alkaline and salt solutions, acid.
Manufacturer
Manufacturer of precision alloy is the use of precise quantities of alloying elements with special physical characteristics, in accordance with European standards. Apply the use of Nickel, chromium, copper, cobalt in strictly defined proportions. Price precision alloy depends on the production technology, conditions of melting of metals, providing maximum quality at an affordable price
Supply
Supplier of precision alloy is certified products. Technical documentation has all the information regarding the chemical composition, percentage of impurities and mechanical properties of precision sheets. We can buy any precision alloy at a reasonable price. You will be satisfied with the quality and price of precision alloys. For wholesale buyers we offer precision alloy with discount discount.
Certification

All products from our company passed the certification. In the technical documentation included data on composition, mechanical quality and content of impurities.
Buy price from the supplier

Precision alloy Din, En from supplier Electrocentury-steel can be purchased wholesale or retail. On the website reflected the price and mix of products to date. All products meet high consumer requirements. Excellent product quality and reasonable price — face provider Electrocentury-steel. Regular customers can buy Precision alloy Din, En, using the discount system of discounts from the company Electrocentury-steel. Delivery is carried out from warehouses located in Russia and Ukraine.