Nichrome and fehral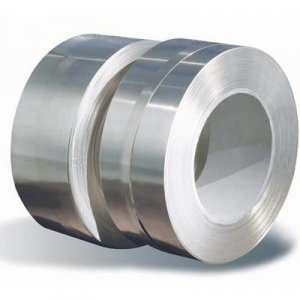 relevance
Nichrome — comprises a group of alloys based on Nickel and chromium with additives of silicon, manganese and iron. Due to the high resistance nichrome relevant to the manufacture of heating elements for household equipment and industrial heat furnaces. It is designed for a working temperature of about 1100 — 1200 °C. a Significant proportion of Nickel gives the alloy the ability to dissolve other metals without loss of ductility and corrosion resistance in hot liquid and gaseous media. Chromium enhances the heat resistance, hardness and corrosion resistance of Nickel alloys. Nichrome is renowned for its combination of high strength, heat-resistance and plasticity. Low coefficient of thermal creep allows to produce wire of minimum diameter with a thickness of little more than a human hair. Nichrome ribbon may be of a thickness of 0.1 mm with a width of 6 — 250 mm.
dignity
Nichrome has a good combination of heat resistance and high electrical resistance. The minimum coefficient of thermal expansion allows the wire to SAG at significant temperatures. Surface oxides of chromium and Nickel gives the alloy excellent corrosion resistance, allowing it to be used in aggressive environments. It has good manufacturability. Plasticity allows laminating the thinnest wire and tape in a cold state. The heat resistance helps to maintain the fragments of Nickel alloys mechanical loads without deformation or destruction.
resistant
Resistant also used for making heating elements for household equipment and industrial heat furnaces, but due to the lack of Nickel it is cheaper and therefore more attractive to the buyer. In the composition of the alloy includes up to 15% chromium, 5.5% aluminum, about 1% silicon and manganese. The balance is iron. It is hard and fairly brittle alloy, which poorly responds to treatment. Electrical resistance of 1.2 and 1.3 Омхмм2/m — one of the highest among metals. Specific gravity (7.1 to 7.3 kg/m3) depends on the percentage of elements in the composition. The maximum operating temperature ≤1400°C.
KH23JU5T
An alloy based on iron, chromium and aluminum Alloy is nearly a quarter of chrome, but has only 0.6% of the expensive Nickel. A small amount of Nickel makes it resistant cheaper and more attractive to the consumer. Maximum operating temperature 1≤400°C. wire Manufacturing normalizes GOST 12 766.1−90. With increasing wire diameter increases the maximum operating temperature.
application
Manufacture of electric heating elements, industrial furnaces, and resistors starting and braking mechanisms of the rolling stock. Alloy KH27JU5T relevant for industrial heating elements and muffle furnaces with maximum temperature ≤1350°C. the Alloy displaces KH23JU5T today from this sector are brands such as H15YU5 and KH27JU5T. For the same price KH23JU5T surpasses analogues in performance.
supply
All products are certified. In the technical documentation included data on chemical composition, limiting the percentage of impurities; mechanical qualities of the products. We can buy wholesale variety of products for large-scale production. We also offer good conditions for retail customers. You will be satisfied with the level of service and efficiency of service.
buy at a competitive price
Nickel alloys implemented by the company «Electrocentury-steel» meet state quality standards. Supply metal standard and custom sizes in the shortest possible time from warehouses located on the territory of Russia and Ukraine. High quality, affordable prices and a wide range of products define the face of our company. Becoming our regular customer, You will be able to rely on the system of discount discount. Cooperation with us will help You to implement any engineering plans. Waiting for Your orders on the website evek.org.