Grids and connections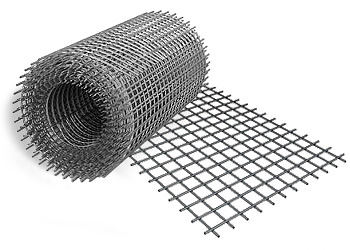 Relevance
Metal is a leading material in many branches of modern industry. Metal products of high quality is a guarantee of reliability and product safety. Rolled metal products are especially popular due to the large variety of alloys used. One of the most popular metal products today are a variety of grids and connections. They are subdivided into types depending on the application and the materials used. Mesh and joints have advanced considerably in their variety in recent times. They are very economical and quite common, their use can be seen everywhere, in any area.
Metal hoses .
This is a flexible type of piping necessary to provide protection for communications. Basically, two types are produced: rolled and corrugated metal hoses. Their advantage is that they can withstand quite a lot of pressure and are reasonably priced. Rust-resistant metal hoses are used in oil pipelines. In addition, they are popular in other areas, as they are quite resistant to any influences.
Compensators
This is a device to accept and compensate for any changes, such as changes in temperature. Compensators are divided by the material of manufacture. The choice of material is determined depending on the working environment. Compensators can be fabric, rubber, bellows, gland and lenticular. Compensators are installed inside pipelines and provide the necessary pressure there. They are suitable for any type of communication and are actively used by the modern industry.
Woven mesh
Received the name by the method of manufacture. It is formed by interweaving longitudinal and transverse wires. These meshes are classified according to their application. Screening of loose materials, filtration and drying are performed with the help of these meshes. Thus, this kind of mesh is used almost in all areas. Its price varies depending on the material used, which determines its durability and corrosion resistance.
Woven meshes
This is the most common type of mesh, they can be seen in almost any private area. Their use is quite extensive in construction or animal husbandry to fence a certain area. Most often these meshes are galvanized, they differ from each other in the size of the cells.
Construction nets
The most common varieties are broached, welded, masonry. The first is used for plastering work and is considered the most economical option. The second type of netting is especially rigid, and is used practically in all stages of construction work, from fencing to the installation of underfloor heating.
Use of special meshes
The main area of application is construction. The main difference from conventional meshes is the originality of the alloys used for production. These meshes can be of decorative appearance, they have a high transparency. Low-carbon meshes are used for filtration. Welded wire kinds are used for small fences, for example in cages or greenhouses.
A special kind among fences are polymer nets. They are made of synthetic polypropylene with high elasticity, strength, long service life. Mesh is divided by the place of application. The first type is used for concrete screeds, the second to increase the strength of structures, the third to increase stability and prevent cracks. Mesh is a fairly economical material, but has an indispensable action in the construction and reconstruction of buildings.
Safety barriers are responsible for fencing and prevention of emergency situations. For example, in case of pressure surges, the barrier is obliged to absorb the excess tension, thereby not damaging the course of works. Barriers are divided into four levels of reliability. The first is the very compressing of fuel or other hazardous material, the second is the material of pipe envelope, the third is reinforced walls of equipment and the fourth is containment in case of an accident. Maximum safety is achieved by the use of all barriers. This is necessary when working with flammable, explosive or other destructive substances.
Supply
We supply a wide range of metal hoses, metal mesh and connections. All products are certified. Pricing is based on European rates of metal without including additional costs. In the manufacture of metal hoses, metal mesh and connections use only the highest quality materials.
With us it is easy to buy in bulk any semi-finished products for large-scale productions. We provide favorable conditions for retail buyers. Our company is distinguished by a high level of service and responsiveness of the service.
Buy at a bargain price
Rolled metal from the company Evek GmbH complies with national and international standards of quality. We deliver metal hoses, metal mesh and connections of standard and non-standard parameters in the shortest possible time. All products by our company, produced under the strict control of the entire process chain, which guarantees the highest quality. Technological capabilities of production allow for individual orders in the absence of a necessary type of product in the basic version. We offer discount discounts. Delivery - as soon as possible.