Nickel alloys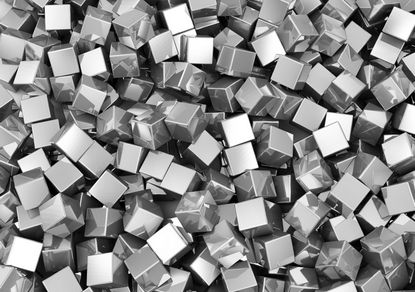 relevance
Pure nickel, without any additional additives, is indispensable in resistance assemblies. Nickel-based alloys have a number of valuable features that depend on the elements in the composition. Such alloying components can be chromium, silicon, manganese, molybdenum, vanadium, titanium and others. For example, copper has a positive impact on the overall characteristics of the alloy and expands the range of applications of the finished material. It gives the material a higher processability and electrical conductivity, as pure nickel is refractory and has a significant resistance. Melchior is an alloy based on nickel and copper with the addition of manganese and iron. It is known as the metal for silverware, but today it is also widely used to make auxiliary elements of electronic devices. Nickel alloys are widely used in such industries as:
- The shipbuilding industry;
- medical equipment and instruments;
- radio engineering;
- Coin minting. This fact is quite indicative as it indicates the value of the material and its demand in the economy of the modern market;
- cutlery and crockery. According to SNIP, nickel alloys are optimal for use in everyday life since they do not emit any harmful substances and do not corrode when exposed to organic acids.
advantages
- resistance to aggressive environmental factors, which destroys the vast majority of alloys;
- high resistance to electric current of alternating and direct type;
- high strength properties;
- Heat resistance at the temperature extremes allowable for this type of metal.
production
The production process is regulated by Gosstandart. Alloys must comply strictly with standards, which is expressed in a strict percentage ratio of constituent components qualitatively affect the final product. According to the regulatory documentation defines the scope and intended use of the benefits that are endowed with heat resistant nickel alloys, which contributes to the quality of the final product.
delivery
The cost of nickel alloys depends on the content of main and additional components, the composition of which is reflected in the labeling of the purchased industrial product. Today's nickel prices are set after monitoring the market reaction of consumers to manufacturers' offers, which is very indicative of the aspect in question.
buy at a competitive price
Evek GmbH has a wide range of heat resistant materials in stock. We supply certified products made of nickel and its alloys. We value our customers' time so we are always ready to help with the best choice. Experienced consulting managers are at your service. The quality of production is guaranteed by strict compliance with production standards. Execution of orders takes minimum time. Wholesale customers are offered discounts.