Rare, refractory metals and alloys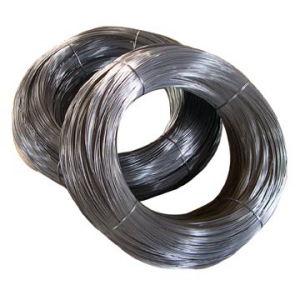 The group of rare metals includes more than fifty elements. Their main peculiarity is that they are little known and rarely used in industry. Modern industry finds adequate use for very few of them.
Refractory metals
They have been on the market for a relatively short time. Vanadium, tungsten, molybdenum, rhenium, etc. began to be actively used in the first third of the last century. Technological schemes of production and use of refractory metals were developed experimentally by the leading metallurgists of that time. Today, there is a trend towards expanding the scope of these elements, in particular for alloying heat-resistant alloys or for their use on their own. Using certain techniques, such as powder metallurgy, developed by leading experts in this field, it is possible to produce materials with exceptional properties.
Production
To smelt rare refractory metals, melting equipment designed for the highest temperature is used. Their production is governed by the relevant documentation, which specifies the basic requirements for the production process: melting, shaping and processing.
Application of
These metals are added to alloys in small quantities to produce particularly important heat-resistant products. They are used to make materials which are irreplaceable in nuclear power engineering, electrical engineering, electronics, military industrial complex - without any alternative in their field. Refractory metals found their application in alloys working in aggressive environments, in processing of other metals, in geological prospecting for shock-rotary drilling, in thermometry of metallurgical processes , etc. Refractory metals are rightly considered to have extraordinary qualities among metals with a standard set of characteristics. Their high levels of corrosion resistance are unparalleled. Their heat resistance is second only to carbon. Therefore, tungsten group metals are indispensable in arc welding as a non-consumable electrode or as a filler component. Molybdenum is used in the manufacturing process of reed relays. In water supply systems, stainless grade alloys that include chromium or nickel are used. The interaction of these two components gives unsurpassed results in terms of corrosion resistance.
The main indicative feature of any metal is its belonging to a particular group in the periodic table, which allows competently carry out the selection of compatible elements in the alloy. In this case, the task associated with giving alloys certain improved properties is greatly facilitated. Lanthanides are used to produce complex mechanisms that are used in mechanical engineering and radio engineering. In electrical engineering, lanthanides stabilize alloys against harmful factors and acidic environments. This point is very significant because it is of great importance in the manufacture of, for example, welding electrodes.
Supply
All the presented rolled products based on rare and refractory metals are certified. The specification reflects the data on the percentage composition and mechanical properties of products. From us it is easy to buy in bulk any semi-finished products for large-scale production. We also cooperate with retail buyers. The high level of service and responsiveness of service is the face of our company.
Buy at the best price
Evek GmbH offers its customers an unlimited choice of rolled metal products of the highest quality at a competitive price. If you have difficulty in making a choice, our experienced managers are always available and ready to provide advice. If you place an order you will receive certified products that meet international quality standards as soon as possible. If you value your time, contact our nearest office today, or order online.