Tungsten rolled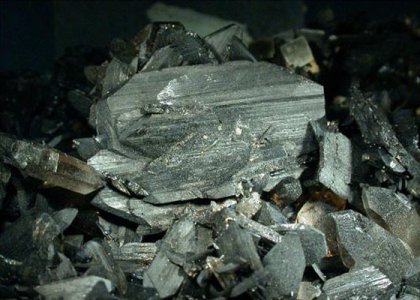 Characteristic
Chemical element is tungsten, is in sixth group of periodic system, has an atomic mass of 183.84. It is one of heaviest metals. It was obtained from tungsten anhydride, by reducing it with carbon. It has light gray color with metallic sheen. It is found in nature exclusively in mixture with several stable isotopes, with mass numbers from 180 to 186.
| | | | | | | |
| --- | --- | --- | --- | --- | --- | --- |
| Atomic number | Atomic (molar) mass g/mol | Oxidation state | Density [g/cm3] | Melting point t °С | Boiling point t °С | Heat of fusion kJ/kg |
| № 74 | 183,84 | 0, 2, 3, 4, 5, 6 | 19,25 | 3422°С | 5500°С | 191 |
History
As early as 17th century, Europeans knew wolframite and scheelite — most common tungsten minerals. In its pure form, tungsten was isolated only at end of 18th century, but remained laboratory rarity for long time, until in 1847 Oxland patented production of tungsten acid, sodium tungstate and tungsten from cassiterite. 10 years later, Oxland patented production of tungsten iron alloys, which formed basis of modern high-speed steels. However, for almost half century, it was not possible to introduce these developments into production due to high cost price. In Russia, tungsten steel was first smelted in Urals in 1865. At end of 19th century, acute need for alloy and tool steels led to launch of high-speed steel line at Bethlehem Steel. In 1900, samples of these alloys were presented at World Exhibition in Paris, affecting metallurgists of all developed countries. At beginning of XX century, Edison guessed to use tungsten filament in incandescent lamps. This was beginning of use of tungsten in electrical engineering. Today, tungsten has ceased to be rarity and has taken strong place in everyday life. You can buy it at most affordable prices.
Physical properties
W belongs to group of refractory metals. All elements in this group are characterized by high melting point (more than 2500 °K) and high density index (above 8 g/m3). Along with this, tungsten has high hardness index of 3430 MPa. Also, this metal, in comparison with other refractory elements located in this group of periodic system, has highest boiling point of 5828 °K (5555 °C). Among metals of this group, tungsten is one of most expensive.
Varieties
Typically, tungsten is used in two forms. First type is porous metal impregnated with copper or silver. Thanks to impregnation, metal is better suited to cutting at speed that can reach 600 m/min. If we compare with second type of tungsten — malleable and undoped, then latter has maximum cutting speed of 90 m/min.
In addition, tungsten alloys are divided into: monophase and heterophase. Monophasic alloys are considered alloys doped with certain chemical elements (molybdenum, chromium, rhenium, etc.). Most durable is alloy, which contains 15% molybdenum. Most ductile alloy is obtained by alloying rhenium, its percentage in alloy is about 26%. As for price of tungsten of this kind, it is slightly lower compared to porous metals.
Heterophase alloys include those containing carbon and zirconium (niobium) in percentage of 0.20−0.60 and 0.2−0.6, respectively. At temperatures below 2300 °C, highly dispersed carbide particles are released from such alloys, thereby increasing high-temperature strength. Such alloys are also called dispersion hardened.
Wolfram carbide
Most often, alloys containing WC carbide are assigned to group B. K. They come in various brands (VK6, VK8, VK6M, VK8M). In this case, B is content of tungsten carbide, K is cobalt. In some markings, letter M is found — fine-grained alloy, has increased wear resistance, but due to fine-grained nature, shock resistance decreases. VK alloys are used for processing non-metallic materials, non-ferrous metals and their alloys, as well as cast iron. You can buy tungsten alloy at any specialized points of sale.
Along with this, there are several more groups, such as: TTK and TK. TTK — this alloy contains titanium and tantalum carbides. They are used for processing heat-resistant steels and titanium alloys.
Alloy of TK group differs from TTK in that only titanium carbide is present in its composition. These alloys are used when working with carbon steels by turning and milling.
Due to high cost of tungsten, it is often used without tungsten alloys, they include titanium carbides and other refractory metals (nickel, molybdenum, etc.).
Application
More than 60% of mined tungsten is used for manufacture of stainless alloyed, tool special steels. Often, tungsten scrap serves for these purposes. Tungsten non-consumable electrodes are used for welding all types of steel on alternating and direct current. Thanks to special coloring of electrodes (golden, red, blue, gray, etc.), it is possible to distinguish what type of alloys they are intended for and what type of current can be used.
For many years, heat-resistant tungsten alloys have been used for heat-resistant coating of equipment parts. Exceptional refractoriness and minimal surface evaporation make it possible to use this metal for filament bulbs. Some chemical plants use it as catalyst in organic synthesis. Along with this, tungsten compounds are used as heat-resistant lubricant, as dyes for fabrics that enhance water resistance and fire resistance.
Buy at best price
LLC Elektrovek-steel sells wide range of heat-resistant metal products. Our representative offices are located in Russia and Ukraine. You can make purchase without leaving your office through Company's website. Technological equipment of each stage of production allows you to fulfill individual orders if basic version of product does not satisfy you. We carry out high-quality orders of non-standard parameters, terms of their implementation are minimal. For bulk purchases discounts.