Lentoid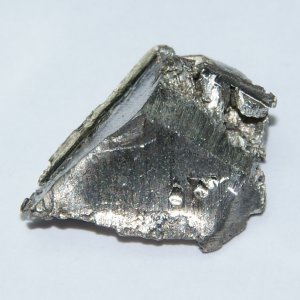 General characteristics
Lanthanum metal was first isolated in pure form by Mazanderan by heating the oxide of lanthanum chloride with potassium. In the periodic table lanthanum is headed by a chain of fourteen lanthanides, which are similar in properties and applications. It's metal, silvery-white, covered with the oxide film. Physical properties (melting point, boiling point, conductivity etc.), it is unremarkable. In normal conditions, it is not changed — the protective film of oxide does not allow it to oxidize, but in high humidity it can form a hydroxide of medium strength. On volume of production and the production of lanthanum is considerably inferior to the nearest relative to cerium, which is more simple in getting and processing. Industrial method yields lanthanum purity not less than 99% of monazite and bastnesite with cerium and other elements of the cerium subgroup.
Relevance
Lanthanum and its analogues are found today in many modern otraslyah. Most often in the production of lasers, lighting, electronics, television. Also the lanthanides are used in the ceramic industry, due to the hardness and corrosion resistance, ceramics with additives of the same cerium is used in rocketry, as it is characterized by extreme refractoriness. On rare metals, the price meets the quality. Lanthanum has a number of valuable properties that are not yet fully used, but will eventually be appreciated,
| Atomic number | Atomic (molar) mass, g/mol | The degree of oxidation | Density [g/cm3] | The melting temperature t°C | The boiling point of t°C | The heat of fusion kJ/kg |
| --- | --- | --- | --- | --- | --- | --- |
| No. 57 | 139 | 3 | 6,16−6,18 | 647°C | 3214−3236°C | 8,5 |
Promising directions
Optical industry today can hardly do without the lanthanides and their derivatives. The most widely used in optics lanthanum oxide — the main component of optical glasses. Major area of application of lanthanide oxides are abrasive materials, for example, a well-known composition «polirit». This is the most efficient powder for polishing.
Buy at best price
In stock, LLC «Electrocentury-steel» always in the presence of a wide range of products of high quality lanthanum and its alloys. Sell wholesale and retail products at the best prices. Quality is guaranteed by strict observance of standards and production technologies. Technical documentation includes data on the chemical composition of products, limiting the percentage of impurities and mechanical qualities. Products undergo ultrasonic inspection for defects. Consultations of experienced managers will help you to make a choice. Carried out orders in the shortest possible time. Wholesale buyers are provided preferential discount.