Compensators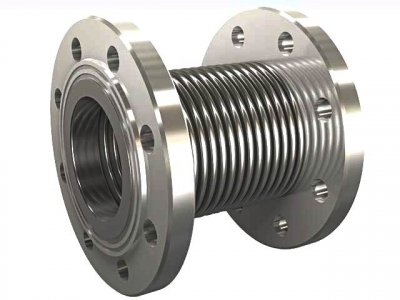 General characteristics
Compensators are devices that reduce and dampen vibrations, temperature deformations , etc. The use of such devices is caused by the necessity to minimize the influence of undesirable phenomena during the operation of equipment, environmental influences or other accompanying factors from stresses in the pipe supports or in metal joints.
Types of expansion joints
Various expansion joints are used depending on the operating parameters and the strength of the accompanying factors. These are bellows compensators, rubber compensators, fluoroplastic compensators, lens compensators or gland compensators. When choosing one of them, you need to consider the main parameters: operating pressure, temperature, the condition of the liquids or gases moved, etc.
Using
Today it is impossible to imagine any modern industry without expansion joints. They are especially actively used in industrial chemistry, engineering, energy, pulp and paper, and metallurgical industries.
Buy at a bargain price
Evek GmbH has a wide range of expansion joints in stock. We offer the best terms for wholesale and retail customers. Products are certified. We make expansion joints on individual drawings. The price depends on used materials, technical complexity of execution and type of connecting armature. On our site you will find all the information you need, the Internet address of the company:. We guarantee high quality and on-time delivery. A system of discounts is provided for bulk orders.