1.4316 - aisi 308L pipe, wire, circle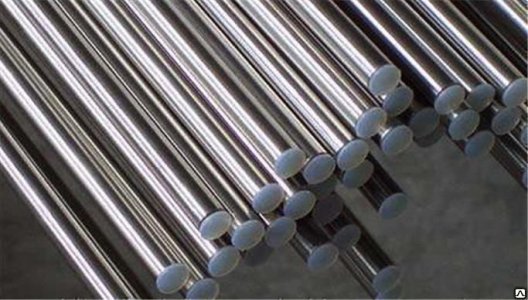 Technical characteristics
AISI Type 308L is an austenitic stainless alloy. This Chromium-Nickel steel. It consists of 0.03% of carbon ©, 2.0% manganese (Mn), of 1.00% silicon (Si), 19,0−21,0% chromium (Cr) of 10.0 to 12.0% Nickel (Ni), 0,045% Phosphorous (P), 0.03% Of Sulfur (S) and the base metal Iron (Fe).
Percentage composition, EN 10095−1999
| Fe | C | Si | Mn | Cr | Ni | P | S |
| --- | --- | --- | --- | --- | --- | --- | --- |
| basis | ≤0,03 | ≤1 | ≤ 2 | 19−21 | 10−12 | ≤0,045 | ≤0,03 |
Mechanical properties (20°C)
Typical elastic modulus of stainless steels is from 190 to 210 GPA. The typical density of stainless steels ranges from 7.75 to 8.1 g / cm3. Typical tensile strength range from 515 to 827 MPa. A wide range limit of the tensile strength is largely due to the different conditions of heat treatment.
Treatment
High strength steel can cause certain difficulties during machining. In the cutting process, there are chips and notches, which complicates further processing. However, such defects are avoided when using cutting edges with a special coating and the correct trajectory of movement of the tool.
Supply, price
All offered products are certified. In the technical documentation included data on chemical composition and set the percentage limits of the additives. Supplier «Electrocentury-steel» supplies pipe, wire, circle 1.4316, aisi 308L standard and custom sizes at an affordable price in a optimally short period of time from warehouses in Russia and Ukraine. The price of the pipe, wire, circle 1.4316, aisi 308Lсоответствует high quality products.
Buy, supplier
To by pipe, wire, circle 1.4316, alloy 308L provider Electrocentury-steel possible at an affordable price. Price sheet, strip alloy is formed on the basis of European standards of production. Buy stainless pipe, wire, circle at an affordable price, you can wholesale or retail. Regular customers can take advantage of the discount system of discounts from the company Electrocentury-steel.