VT-23 circle, rod, sheet, wire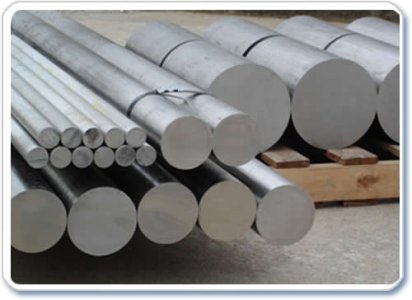 Percentage composition OST 1-90013 - 81
| Fe | C | Si | Cr | Mo | V | N | Ti | Al | Zr | O | H | Impurities |
| --- | --- | --- | --- | --- | --- | --- | --- | --- | --- | --- | --- | --- |
| 0.4 - 1 | up to 0.1 | up to 0.15 | 0.8 - 1.4 | 1.5 - 2.5 | 4 - 5 | up to 0.05 | 84.1 - 89.3 | 4 - 6.3 | up to 0.3 | up to 0.15 | up to 0.015 | others 0.3 |
Increased heat resistance, high specific strength. The alloy refers to medium alloyed metals of high ductility. This facilitates machining: rolling, drawing and rolling, stamping, forging and other operations that involve pressure. The alloy can be used in annealed, heat-treated condition.
Welding
Excellent weldability and joint strength is considerably higher than in many similar alloys. The weld retains sufficient ductility and high strength.
Heat Treatment
The optimum treatment involves annealing at between 750 and 800 °C, with cooling in air. As a result, maximum ductility is achieved. The hardness after annealing HB 10 -1 = 255 - 270 MPa. The maximum strength is achieved by hardening. It is carried out at 780-800°C and aging at 450-550°C for up to 10 hours. The hardness after hardening and aging HB 10 -1 = 300 - 420 MPa.
Supply
The supplier of titanium alloys offers only certified products. The technical documentation includes data on chemical composition and mechanical properties of titanium rolled products. With us you can buy a circle, bar, sheet VT23 today, the price is adequate. You will be satisfied with the quality and price. Wholesale customers of Evek GmbH can buy titanium rolled products BT23 with a discount discount.
Certification
All products from our company have passed certification. The technical documentation contains data on composition, mechanical quality and impurity content.
Buy, price from supplier
Circle, bar, sheet VT23: from supplier Evek GmbH can be purchased wholesale or retail. The site reflects the price and range of products to date. Excellent product quality and adequate price is the face of supplier Evek GmbH. Regular customers can buy titanium rolled products, VT23 using discount system from the supplier Evek GmbH. Delivery is carried out from the warehouses located.