Tool steel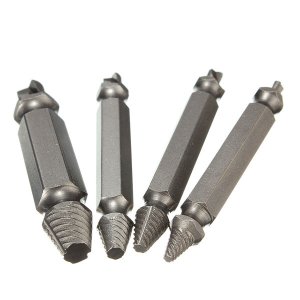 general characteristics
For tool steels are alloyed carbon brand with a high level of hardness, wear resistance and strength. Tool steel is used for the manufacture of cutting edge tools. Such high quality steel and are of high quality, which depends on the content of sulfur and phosphorus (in the first type — 0.035% and 0.03%, respectively, and the second — 0.03% and 0.02%). Rationing percentage is based on the requirements of GOST.
Advantages of tool steel
— Relatively low price;
— Significant hardness compared with other materials.
disadvantages
Small red hardness and low wear resistance.
Types of tool steels
1. Not having thermal stability (carbon tool steel alloy, which contains no more than 3.4% of alloying elements).
2. Poluteplostoykie steel to t ° 400−500 ° C (they contain more than 0.6−0.7% of sulfur and 4−18% of chromium).
3. Heat resistant steel — to t ° 550−650 ° C (alloyed containing cobalt, molybdenum, chromium, vanadium, tungsten). Heat resistant tool steel known as speed.
Marking
Carbon tool steel is marked with the letter «Y», the next figure (U7, U10 and others.) Shows the average composition of carbon in tenths of a percent. After standing in the «A» letter indicates that the steel is stainless.
Alloy steels X 9XC et al. Are marked with a number, shows the average composition of carbon in tenths of a percent, while its content is less than one percent. The figure may not be present at a carbon content of about 1%. The alloying elements are denoted by the letters and numbers for the following two — reflect the percentage of elementotv composed.
«R» mark is the fast-tool steels such as letter. Follow-digit mark in tool steel denotes the average percentage of the main alloying element — tungsten. The letter «M» denotes the percentage of molybdenum, vanadium, denoted by the letter «F», cobalt — the letter «K». The average percentage of chromium in high-speed steel — about 4%, usually it is not specifically labeled in tool steels.
Carbon tool steel contains 0.7−1.3% carbon, and manganese. Stainless steel is marked by the letter A, it contains a minimum number of harmful impurities phosphorus and sulfur. Phosphorus reduces the strength and toughness of steel. Carbon tool steels have high strength, hardness and wear resistance. But these properties are maintained only in the temperature range of 200−250 degrees.
High speed steel
To improve performance, in tool steels administered alloying elements (vanadium, cobalt, chromium, molybdenum, nickel, titanium, and others.). Introduced in the foundation composition, they form a carbide compound. Such compounds are characterized by high strength, hardness, thermal and wear resistance.
6H6VZSMF Tool steels contain about 0.6% carbon, 3% tungsten, 6% chromium, less than 1% of vanadium, molybdenum and silicon. The addition of vanadium, molybdenum and silicon in tool steels substantially increases the hardness, density, heat and wear resistance of the tool. For this reason, steel alloys are widely used in the manufacture of wood-cutting tools.
High-speed tool steels are able to maintain their cutting properties at high temperatures — up to 600−650 degrees. This is achieved by the fact that the composition of steel is the high content of molybdenum and tungsten. High speed tool steels are designated by the letter P following figure indicates the percentage of tungsten. The remaining elements and their composition are also shown in alloyed steels. The designation of high-speed steels have not indicated the composition of chromium and vanadium.
Using
Carbon steel is used is limited — in the production of wood-cutting tools. Carbon tool steels are used for the production of cutting tools (drills, taps, files, broaches, reamers, etc.). Alloy steels are used to make more responsible products, operating at high speed — stamping and cutting tools. Price tool steels depends on the variety.
Buy at a bargain price
In stock company «Electrovek-steel» in the presence of a diverse range of products from tool steel at optimum cost. We accept wholesale and retail orders. The popularity of the tool steel products due to the huge variety and excellent quality products, reasonable price. All products of our company are manufactured under full control of the process chain, which ensures 100% quality guarantee. We are ready to supply the non-standard products customized settings. Technological capabilities in the production stages make it possible to carry out individual orders in the absence of the basic version of the requested type of the product. Lead times are minimal. The price depends on the volume of supply and the implementation of additional conditions. flexible system of discounts for bulk orders.