Round, wire, pipe C brightray® is 2.4869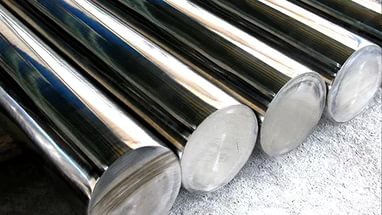 Percentage composition C Brightray® is 2.4869
Ni, %
Cr, %
Si %
C, %
78 min
≤ 19.5
≤ 1.5
≤ 0.04
The alloy is smelted in an electric arc furnace. Melting is carried out in vacuum or neutral gas. The melting point of the alloy is 1370 °C -1400°C
Technical characteristics
This grade has a low conductivity, but greater corrosion resistance. To enhance the electromagnetic qualities of her alloyed Wire, sheet and tape are punched, cold-rolled method with subsequent annealing. The specific weight of 7,85 g/cm3. Rental 2.4869 well enough to tolerate high temperatures. Operating temperature range of this alloy is from 0 °C to 500 °C. the specific heat capacity Figure is h level and 456 j/kg. welding requires pre-heating to a temperature of 100 °C -120°C and subsequent annealing.
Supply

Supplier of precision alloy is certified products. Technical documentation has all the information about chemical composition, % impurities, mechanical properties of precision sheets. We can buy a precision round, wire, pipe at a reasonable price. You will be satisfied with the quality and price of precision alloys. For wholesale buyers we offer precision alloy with discount discount.
Certification
All products from our company passed the certification. In the technical documentation included data on composition, mechanical quality and content of impurities.
Buy price from the supplier
Round, wire, pipe brightray C 2.4869 from the vendor Electrocentury-steel can be purchased wholesale or retail. On the website reflected the price and mix of products to date. Excellent product quality and reasonable price — face provider Electrocentury-steel. Regular customers can buy round wire, pipe brightray C 2.4869, taking advantage of the discount system of discounts from the company Electrocentury-steel. Delivery is carried out from warehouses located in Russia and Ukraine.