Duralumin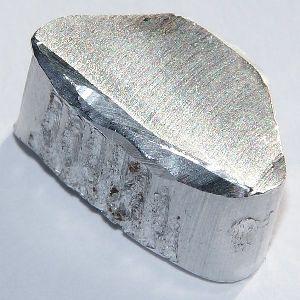 Composition
Duralumin — is deformable aluminum alloy doped with copper and manganese and magnesium. The copper content — 4.4%, magnesium — 1.5% manganese — 0.5%. Copper and magnesium strengthens the alloy. Due manganese, pulverized alloy structure increases strength and resistance to corrosion. Also it includes duralumin fraction of a percent of iron and silicon, which are considered unavoidable impurities. Since iron reduces the strength and ductility of aluminum. Its harmful effects to some extent offset by an impurity. silicon, which binds iron.
Name
metal name «duralumin» in modern language belongs to the professional jargon of slang, the term is generally accepted professional. The initial origin of the name is not known. Some steelmakers are inclined to the origin of the name from the Latin word durus, meaning «hard».
dignity
This alloy is favorably allocated ease of machining, assembly and structural strength, which is used to achieve a heat treatment. duralumin inferior aluminum for corrosion resistance. To eliminate this drawback, on the surface of duralumin applied a thin layer of pure aluminum by hot rolling. This technology is called the cladding, it produces widely demanded metal with winning properties. alloy density is 2.5−2.8 g / cm³. The melting point of about 650 ° C.
Types of duralumin
All duralumin used today, engineering, construction, aviation, divided into four groups depending on the component composition, which also determines the price of duralumin:
1. Classic duralumin (D1 grade) made up almost has not changed since the first batches in 1908 .;
2. duralumin high-strength (D16 mark). Indicators of significant strength reached a higher magnesium content in the right;
3. duralumin of increased heat resistance (D19 brands and VD17). The main difference between these brands is the increased ratio of manganese and copper;
4. duralumin increased ductility (grade D18). The ductility of the metal in this case is achieved by a reduced content of copper and magnesium components.
Benefits
1. Excellent plasticity duralumin alloy after annealing.
2. Ability to self-strengthening during aging.
curing
After annealing at t ° to 500 ° C and cooling duralumin it becomes soft and flexible, much the same as pure aluminum. After the aging process duralumin acquires new characteristics, becoming stiff and hard. aging technology can be carried out by natural and artificial. To fulfill the first time require about a day, at an operating temperature of 20 degrees Celsius. In the process of artificial aging temperature is higher, but the exposure time — less. After aging, duralumin acquires additional resistance under high loads. The ability to self-strengthening duralumin was discovered by accident. Consolidation of the alloy was the main reason for its widespread use in the industry and the aircraft industry.
Deformation
According to the production technology, semi-finished products from duralumin delivered in different states, in the annealed, in the hardened and artificially aged. Dwell time and the temperature of quenching, and artificial aging are dependent on the initial thickness and alloy properties. Duralumin hardens after hardening without loss of ductility, thus, readily undergo deformation. By stamping or hammering of svezhezakalennyh produce semi-finished parts in one operation. It is important to consider that the deformation of the natural aging process, reduces the tensile strength of 2 kgf / mm 2 most alloys. Based on the foregoing, by the technology required to perform warping alloys D1 exclusively svezhezakalennom state during the first 2 hours after quenching, and D6 and D16 alloys for half an hour. Depending on the complexity of the process forming the price of duralumin.
Features
1. Reduced corrosion resistance duralumin to live, which is eliminated by coating;
2. High sensitivity duralumin alloy to repeated stress and the effects of sharp cuts;
3. duralumin tendency to a significant reduction of strength at temperatures above 1400 ° C.
application
Duralumin has a wide range of applications. In addition to the construction of residential buildings and industrial infrastructure, it is widely used in the aircraft industry, mechanical engineering, production of high-speed transport. Preference for applying duralumin alloys due to their higher hardness than aluminum.
The most used alloys D1 and D16, they are widely used in the aviation industry and mechanical engineering. D1 is the main alloy for the manufacture of sheets, profiles, pipes, wire and forgings and stampings. Those semi-finished products, except forgings are made of alloy D16.
Alloys increased ductility (D18) are highly directional applications. From the right D18 produces rivets for aircraft construction. Alloys VD17 and D19 are designed to produce a variety of deformed semi-finished products, which are the scope of the work by heating.
B95 alloy is used in the form of extruded profiles, various forgings, rods.
Supply
Buy duralumin at a reasonable price today is not difficult. Price is formed on it, on the basis of the component composition, the characteristics of the manufacturing process and depends largely on the volume of supply and implementation of additional conditions. The technical documentation included data on the percentage composition and performance of the product. We easily buy wholesale any semi-finished products for large-scale productions. We also work with retail buyers. High level of service, compliance with GOST and international standards of quality, service efficiency are the face of our company.
Buy at a bargain price
The company «Electrovek-steel» offers its customers an unlimited assortment of rolled non-ferrous metals of the highest quality at a competitive price. If you are not sure, offers experienced managers who are always connected and ready to provide advice. Having made an order with us, you will receive certified products that comply with Russian and international standards of quality in the shortest possible time. If you value your time, contact today with our nearest office in Russia or in Ukraine, or make a reservation on the Internet.