Kantal D® wire, ribbon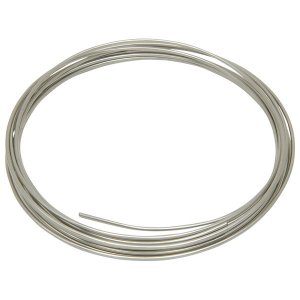 Technical characteristics
The basis of the alloy are iron, chromium, and aluminum. The content of other alloying elements is measured in fractions of a cent. Another name for «europarl». In the composition of the material is no Nickel, therefore, flexibility and performance of material lower than that of nichrome; melting point kantala is 1400 °C. One of the main characteristics cantelowes wire and tapes is their high electrical resistance. Wire and tape is made of cantala, resistant to high temperatures. The alloy has a sufficiently high hardness and is not subjected to pitting corrosion. Also important is the low cost of production of cantala relative to other similar alloys.
Scope

As a manufacturer of household appliances: irons, hair dryers, and industrial furnaces. In addition, the material is popular among manufacturers of electronic cigarettes. This broad scope cantelowes wire and tape due to the characteristics of the alloy. First, the property is evenly heated. And secondly, the lack of effect of a spring during coiling.
To buy price from supplier

Buy cantaloupe wire and tape D® from the supplier Electrocentury-steel can wholesale or retail. On the website reflected the price and mix of products to date. All products are certified and meet the highest standards. Excellent product quality and reasonable price — face provider Electrocentury-steel. Regular customers can buy pontlevoy wire and tape D®, using the discount system of the company Electrocentury-steel delivery is carried out from warehouses located in Russia and Ukraine.