Grids of non-ferrous metals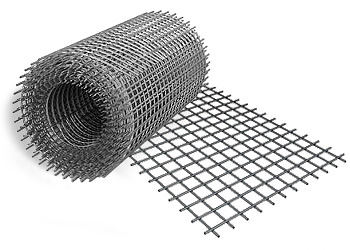 Currently, woven mesh is a popular and versatile building material. It is used in almost all industries and different types of industries:
- Petroleum industry;
- Construction industry;
- Industry;
- Agriculture.
Depending on the needs of the customer woven mesh is made of different types, such as twill, filter, with rectangular mesh, square mesh, seed.
Woven mesh
Manufactured from brass, mild and stainless steel wire or polymeric materials. You can usually find woven mesh with rectangular, square and round sections.
Metal woven mesh
Made of high-alloyed steel, non-ferrous metals and alloys, carbon steel. Two types of wire are used: annealed and annealed.
Steel woven mesh
Virtually no different from metal woven mesh, the production and composition are identical. Except for the base of the constituent metal. Steel wire is slightly more expensive, but stronger.
Woven wire mesh
The usual width of the cloth is 1000 mm. Manufactured in two types of weaving: twill one-sided and plain. The wire mesh is used for solution dehydration, gas and air purification.
Woven stainless steel mesh
The width of the mesh varies from 1000 mm to 1500 mm. When transporting wire mesh, they are rolled up and tightened with polyethylene. Stainless steel nets with a mesh size of up to 4 mm are also produced.
Woven mesh with square apertures
Interlacing type in the net is plain. Mesh size from 0.4 to 20 mm. Supplied in crates, pre-packed on a roll. These characteristics are given for woven mesh. GOST 3826 82 - It is forbidden by law to change the technical characteristics.
Stainless woven wire mesh
It represents square cells of the smallest weave. Produced from stainless steel high-alloy wire.
Buy at the best price
Evek GmbH stocks a wide range of woven mesh of standard and non-standard parameters. Our representative offices are located. You can make a purchase without leaving the office, for example, on the Internet through the Company's website. To purchase only need to place order and click "buy". If necessary, our managers can consult you on any current issues. They will give you all necessary information concerning products, price range, and terms of sale. Lead time is minimal. In case of bulk purchases we provide preferential discounts.
Subscribe to price lists and special offers