Stainless steel pipe fittings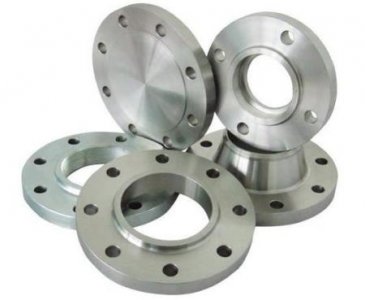 General characteristics
Pipeline valves are installed on tanks, pipelines, vessels. They are designed to control (distribution, shutoff, discharge, phase separation, mixing) flows of working media (gas-liquid, gaseous, liquid, powdery suspensions, etc.) by varying the area of the passage section. The main operating parameters of pipeline valves are pressure (working, nominal, test), density, flow capacity, temperature, corrosion resistance, actuator type, response time, etc . If you make an inquiry "pipeline valves, price", you will see that the wide range and quality justify the investments made.
Types of pipeline fittings
- shut-off pipeline fittings (gate, slide valve);
- Control pipeline fittings (crane, valve).
Steel pipeline valves are divided into controlled and independent according to the operating principle. The catalog of pipeline valves includes a wide range of varieties, which are mainly classified by purpose.
For example, shut-off valves are used in the overlapping of streams of working environments with a specific level of tightness. It is an industrial pipeline valves, used in the complete closure of the flow of liquid or gaseous substances in the pipeline. The piping is used to move these flows and provide them with complete tightness at the gate and to the outside environment. This is the most popular type of pipeline valves.
Water intake valves are widely used in engineering systems (water supply, sewerage, heating) and include the following devices: valves, cocks, actuators and gates.
Agate valve is a pipeline valve, the price of which depends on the manufacturer, where the regulating or closing mechanism is disc-shaped and rotates along the axis perpendicular to the pipeline axis.
Gate valve is a pipeline shut-off valve, where the movement of the locking mechanism is perpendicular to the direction of flow of the working medium. The advantage of gate valves is the simplicity of design and low hydraulic resistance. The disadvantages are large dimensions. Fastening of the gate valve to the pipeline is carried out by flanges, which are flat rings with holes for studs and bolts. An alternative to gate valves are ball valves, they are included in the catalog of pipeline valves.
Types of connection spigots
- flanged;
- trunnions;
- coupling;
- welded for attaching to the pipeline.
Pipeline valves with flanges is a design where the connecting spigots are combined with flanges. Gas pipeline valves can be of different constructions, installed on gas outlets. Gas fittings are used to shut off, turn on, change volume, direction and pressure of gas flow.
Application
Shut-off valves serve to close flows of working media with a specific level of tightness. The main consumers of stainless steel pipeline valves are construction and installation companies, housing and communal services, water utilities, power systems, industrial enterprises, food industry, etc . Control valves are used in the process of regulating the performance of working environments, which is carried out by changing the flow rate. Pipeline valves of shutoff-regulating type combine the characteristics of regulating and shutoff valves. Shut-off valves have found application mainly in the large diameter pipelines of hydraulic structures.
Buy at a bargain price
Evek GmbH stocks a wide range of stainless steel pipeline valves at an attractive price. We supply wholesale and retail. The popularity of these products is due to a huge variety and excellent quality products, low cost. All products of our company are manufactured under full control of the process chain, which provides a 100% guarantee of quality. We are ready to deliver products of non-standard parameters on an individual basis. Technological capabilities at the stages of production allow for individual orders in the absence of a basic version of the required type of product. Lead times are minimal. The price depends on the delivery volume and additional terms of realization. Flexible system of discounts for wholesale orders.
Subscribe to price lists and special offers