Molybdenum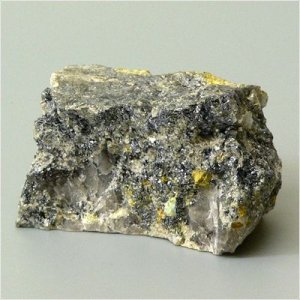 Relevance
Molybdenum is one of rare alloying elements that, when introduced in small amount into alloy, significantly increase strength and resistance to corrosion. This element is quite plastic. But when alloying — with increasing strength, molybdenum increases brittleness of alloys. It began to be used in ancient Japan for production of knives. Modern metallurgy uses molybdenum as basis for alloying heat-resistant and corrosion-resistant alloys. Wire, tape of this material are used for heating elements of high-temperature furnaces, current output paths in bulbs. All kinds of molybdenum compounds — sulfides, oxides, molybdates — are used as catalysts for reactions coloring pigments. Molybdenum hexafluoride is used when applying metallic Mo to various materials, MoS2 used as solid high-temperature lubricant, and molybdenum disilicide — in heaters with oxidizing atmosphere.
| | | | | | | |
| --- | --- | --- | --- | --- | --- | --- |
| Atomic number Мо | Atomic (molar) mass g/mol | Oxidation state | Density [g/cm3] | Melting point t °С | Boiling point t °С | Heat of fusion kJ/kg |
| № 42 | 96 | 2, 3, 4, 5, 6 | 10,22 | 2617°С | 4612°С | 28 |
Production
Molybdenum is rarely found in its native form, sometimes in meteorites. Percentage of this metal in the earth's crust does not exceed 4%. Molybdenum ore is usually very poor, which makes mining difficult. Technology of enrichment and metal production must be strictly observed at each stage, because otherwise product may have large amount of impurities. During oxidation, molybdenum significantly loses its strength.
Advantages of molybdenum
Heat resistance, very high elasticity index, minimum coefficient of thermal expansion, small thermal neutron capture cross section. Conductivity of electric current in molybdenum is lower than that of copper, but better than iron. According to strength data, it is slightly inferior to tungsten, however it is easier to operate and pressure process. In addition, molybdenum, as mentioned above, is sufficiently strong and extremely refractory, which allows it to improve performance of alloys in which it is present.
Using
Molybdenum is valuable component in alloys for automotive, aviation and space industries. Despite small percentage of molybdenum production, its utilization rate by metallurgy is growing rapidly every year. Most of mined molybdenum is used for alloying alloys of cast iron or steel. Molybdenum compounds are used in glassmaking and ceramics. On our site you can find prices for molybdenum and other refractory metals.
Buy at best price
LLC Elektrovek-steel sells wide range of heat-resistant metal based on molybdenum. Our representative offices are located in Russia and Ukraine. You can make purchase without leaving your office through the Company's website. Technological equipment of each stage of production allows you to fulfill individual orders if basic version of product does not satisfy you. We carry out high-quality orders of non-standard parameters, terms of their implementation are minimal. For bulk purchases discounts.