Chromel - 2.4870 - Nicrosil® wire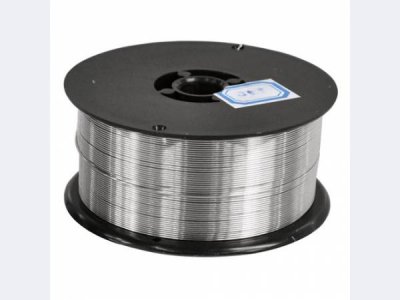 Chromel - 2.4870 - Nicrosil® wire
Every miracle must find its own explanation, argued Karel Capek.
Composition of chromel
Nickel-basedchromel. consists of: 89-91% Ni, 8.7-10% Cr, the remainder being iron, alloyed with manganese, silicon, copper, cobalt. A well-known nichrome alloy of similar composition is sometimes also called chromel A.
Advantages
Nickel gives chromel malleability and high resistance to corrosion. A strong surface film of nickel oxide protects the alloy in corrosive environments Density = 8.71 g/cm³. It is a relatively light and heat resistant alloy. The melting point is approximately 1450 °C. Hot deformation is done at t° 1200-1000°C, and annealing at 800-900°C. The linear expansion coefficient of chromeli is 12.8-1010-6/°C, specific resistance = 0.66 Ohm-mm2/m. This alloy has a successful combination of thermoelectric properties and heat resistance. In contact with another metal, the alloy produces a thermoelectric EMF when heated, which has a linear progression over a wide temperature range. 20-1000°C. At higher temperatures, the accuracy of the readings decreases. For example, the thermoelectric EMF of a chromel and platinum-based thermocouple from 0° to 1000 °C = about 33 millivolts.
Disadvantages
Obtaining nickel in pure form is associated with a number of difficulties, so it belongs to the expensive metals. The disadvantages of chromelite include a decrease in thermo-EMF when rapidly cooled below 600 °C after annealing. The faster the alloy is cooled, the lower its thermo-EMF. The use of chromel wire for measuring instruments with a stationary heat source above 600 °C gives significant measurement errors (up to 10 °C). This can be partially corrected by artificially braking the cooling process in the 250-600°C range, which stabilizes the chromel thermo-EDC and gives more accurate readings. At t° above 1000 °C and exposure to oxidizing and reducing gases, hydrogen or sulfur, this alloy corrodes. A greenish plaque will form on the surface which greatly changes the thermo-EMF and promotes embrittlement of the alloy.
Applications for
Wire - the most popular of the entire line of products (circle, tape) of this nickel alloy Wide application of the wire found in the manufacture of thermocouples, compensation wires, rheostats, heating devices. Because of its ability to maintain a stable thermo-electricity in air up to 1000 °C, this wire is used as a positive thermocouple thermocouple chromel-alumel (due to its heat resistance it can withstand "thermal shocks" up to 1300 °C). Used in welding works, as a temperature sensor, used for compensation wires (wires to which the thermocouple is connected). Electrodes of chromel-alumel pair are made of wire Ø 1.2 - 3.2 mm. They are insulated from each other, as well as - from protective cover by single-channel porcelain insulators. In turn, the working end of the pair is protected by porcelain tip from contact with the metal sheath.
Features of thermocouples
All chromel-alumel thermocouples, except for types TXA-U-XV and TX-VII, have a high inertia. Mechanical stability of all types of pairs is ordinary, except for TXA-430 and TXA-420, which are vibration resistant. Chromel-alumel thermocouples exhibit excellent performance in an oxidizing environment, but in the absence of corrosive gases. This is made possible by the formation of a thin protective oxide film that prevents the damaging effects of oxygen. The linear TEMF characteristic makes it relatively easy to calibrate such thermocouples.
In the USSR, chromel of NKh9 and NKh9.5 grades was produced. Chromel NX9.5 is supplied in the following forms:
wire (Ø 0.10 - 12.00 mm);
circle (Ø 12,0 mm - 100,0 mm);
strip (thickness 0,1-5,0 mm, width 3-600 mm).
| Ni+Co | Fe | C | Si | Mn | Co | Al | Impurities |
| --- | --- | --- | --- | --- | --- | --- | --- |
| 87.4 - 90.4 | ≤ 0.3 | ≤ 0.2 | ≤ 0.4 | ≤ 0.3 | 9 - 10 | 0.6 - 1.2 | total 1.4 |
Physical properties of the alloy HC9.5 at 20 °C
| Hardness, alloy soft | Hardness, alloy hard | Melting temperature, °C: | Hot work temperature, °C: | Annealing temperature, °C: |
| --- | --- | --- | --- | --- |
| HB 10 -1 = 300 MPa | HB 10 -1 = 150 - 200 MPa | 1435 | 1200 - 1000 | 800 - 900 |
Buy at the best price
Evek GmbH has a wide range of thermocouples in stock. Our representative offices are located. Turnaround time for orders is minimal. Discounts are available for bulk purchases.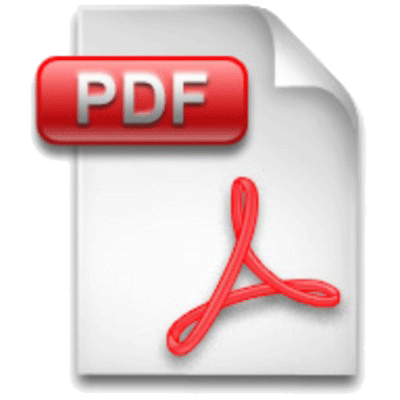 Characteristics of Chromel alloy HC9.5