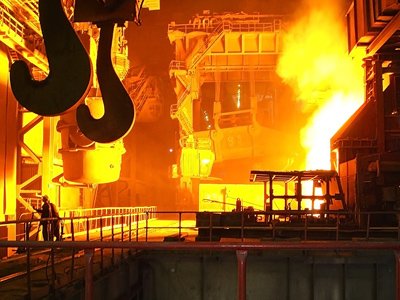 Kunming Steel — China metallurgical company located in Yunnan province. So she intends to implement a new project in Myanmar. The company has already managed to sign a preliminary agreement. We are talking about how to build a steel mill in the country. Implementation is planned in the framework of a certain concept. It is called «One belt and one road».
According to the project, to be built two blast furnaces. This will be carried out in several stages. The design capacity of each is 2 million tons per year. There will also be built a number of other necessary facilities. Will be smelting steel and is made of sheet and rolled steel. In addition, it is planned to build coke batteries, captive power plant and sinter plant. Information about the cost of the project is not currently provided.
The volume of steel consumption in Myanmar is about 3 million tons. This refers to a year. However, experts say that figure will increase substantially in the coming years. So by 2025 it could become the order of 5 million tons. For this purpose there are all preconditions. In particular, it is expected a significant rise in the construction sector. It is known that in this industry the largest number of consumers of steel products. In addition, earlier it was reported that it is planned to improve the local infrastructure.
The state has its power producing steel products. They produce about 400 thousand tons of billets. Long products produced 500−600 thousand tons. Also is 300−500 thousand tons of sheet metal, coatings. It's all annual figures. The new steel mill will significantly increase them. In addition, the proposal will quickly catch up with the demand. Some products will be exported.