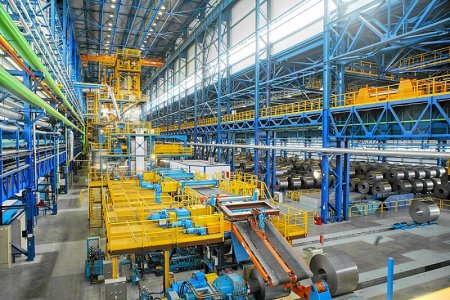 Metallurgical factory «Red October» conducted repairs in the scrap shop. Repair work included hydraulic shearing press. It shears Metso Lindemann Eto Cut 1240−10. With their help, crushed, package and RAM scrap. The mixed carbon steel scrap. They also crushed iron products. This is necessary in order to obtain the charge. Scrap is loaded into the bath furnaces.
Press-scissors for the first time earned in spring 2015. Thus, they functioned for three years. In the autumn of last year, the state has become faulty. Had to put scrap metal flame cutting is performed. This significantly increased the number of Podarok. The melting process was much longer.
The company has considered necessary to resume the work of the unit. Thus, will grow the effectiveness of processing metal scrap. It will directly affect the quality of the charge. And, of course, will be less podwalk. The steelmaking process will take considerably less time. In addition, the company will be able to reduce the consumption of electricity.
At the end of last year, the company's management decided to increase production volumes. Since we are talking about the production of metal, you need the appropriate equipment. This refers to steel-making furnace № 5 and the shears. Therefore it was decided to repair the unit. For its implementation it was necessary to produce unique items. Ordered from the original equipment manufacturer, which is located in Germany. The first deliveries of spare parts was carried out in mid-June. It bolts and plates. They are used to press the camera. In the process of repair was attended by experts from Metso.