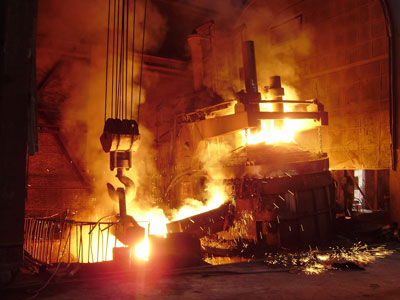 Earlier it was reported that the American Corporation Alcoa is a joint project. The partner is the Saudi Arabian Mining Company. The project was concerned with enterprises engaged in production of aluminium hot rolled plates. It is located in Saudi Arabia and called MA'aden Rolling Company. It is known that the company has large debts. They are evaluated in the order of 295 million dollars. It was planned that there would be restructuring of debt. However, the American Corporation had decided to leave the project.
The other day the two sides signed a new agreement. The Saudi company will receive from the American 25.1% the MA'aden Rolling Company. In addition, Alcoa will pay former partner $ 100 million. In return, the American company will be exempt from the obligations. And completely. We are talking about the obligations regarding the debt Saudi aluminium producer. More Alcoa will not participate in any transactions. However, it will continue to cooperate with Saudi Arabian Mining Company. They have two other joint project. The first is MA'aden Bauxite and Alumina Company. The second is called MA'aden Aluminium Company.
Both companies engaged in supplying bauxite. They also produce alumina and primary aluminium. Each American Corporation owns 25.1% of shares. This is not the only area where companies will continue their cooperation. Alcoa will continue to provide a number of services to its Saudi partner. They relate to logistics, customer service and sales organization. Thus, the American company will not leave Saudi territory. It is possible that in the future there will be new joint projects.