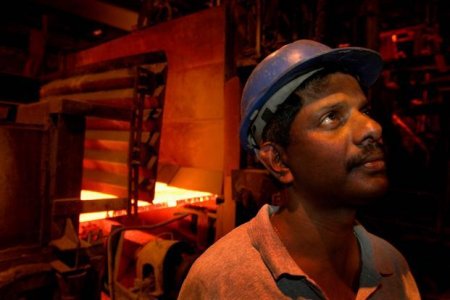 Turkish statistical Institute has revealed new information for March of the current year. So according to him, the national metallurgical enterprises have experienced a difficult month. They came to significantly reduce the volume of exports. We are talking about deliveries of rolled steel products. The reason for this is the unfavorable conditions. On the world market has caused certain difficulties. This had a negative impact on the results of the Turkish steel industry.
This March it was exported 419 tons of rebar. Over the same period last year the figure was 21%. The beginning of the reduction recorded since the beginning of this year. So in the first quarter, the export volume amounted to 1.32 million tons. Compared to the first quarter of 2018 has decreased by 14%. It seems that at the end of April the situation will not be better. In any case, there are preconditions for the preservation of these trends.
Last summer national company actively exported wire rod. They were able to significantly increase the volume of external sales. For the first quarter of 2019, the volume of exports amounted to 475 thousand tons. Thus, he managed to grow compared to last year. The difference amounted to 9%. However, specifically in March, the fall happened. And it happened for the first time in the last nine months. It was 10%. In the end, it was exported 164 thousand tons of wire rod.
A severe blow to Turkish exports caused duties. We are talking about American steel and aluminum tariffs. The European Union also imposed its own limitations. So Turkish steelmakers lost two major sales markets. Because they are forced to look for new directions. One they managed to find quickly. They became Israel. In addition, there were large supplies in the South-East Asia and Africa.