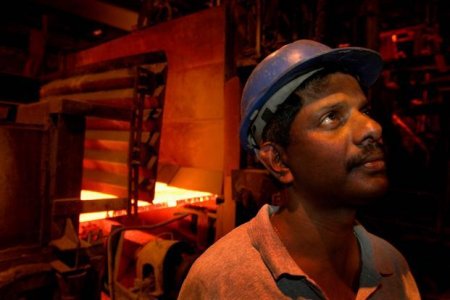 Cherepovets steel mill belongs to the division «Severstal Russian steel». In his shop of metal coating No. 1 completed the overhaul of the unit. We are talking about continuous galvanizing line. The work was carried out repair and technical staff of the Department itself. Have audited the basic units. They then started to restore the design parameters of the unit. In total, the execution of the work took 5 days. In addition, there was a realization of two investment projects. They included improvement in the quality of our products.
First of all, the changes touched the entrance to the furnace blows. There were installed additional two-roller tension station. It will provide stable strip tension. This refers to the range of acceptable speeds. This is important in the production of a certain type of metal. Its thickness is less than 0.5 mm. In the end, will significantly increase the capacity of the line. Annual growth will be about 5 thousand tonnes. Also in the middle section of the unit was installed new calipers. Thus, the thickness of the zinc coating will be determined with greater accuracy. Data will be transferred to an automated system.
The process involved not only the maintenance personnel of the plant. Were also involved the service of non-destructive control Center automated systems «Promservis». He is also part of the division «Severstal Russian steel». Everything else, was attended by representatives of the company «Thermo Fisher». German company engaged in the supply of new equipment. In line at the Cherepovets steel mill following an investment project.