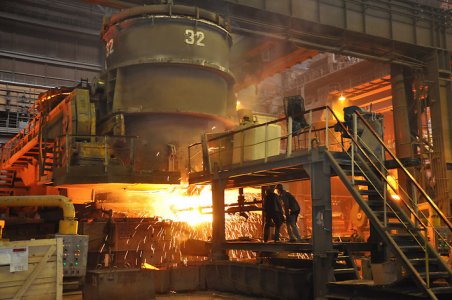 It is reported that the Chinese government has developed new approaches. They relate to the development of national metallurgical industry. This is stated in the official statement. It made the Chinese national Commission for development and reform. So more will be interest in excess production capacity. It is known that at present it is a serious enough problem. Local government in the provinces gave permission for the creation of new capacities. Of course, this was done illegally. This was done ostensibly as a «transfer capacity». It was necessary to clear the contaminated regions. Thus, the formed excessive excess manufacturing enterprises.
A huge amount of capacity has the strongest negative impact on the environment. The government is trying to solve environmental problems. However, all his attempts are futile. The cause is the illegal creation of new enterprises. Because the authorities were forced to develop a new plan of action. First of all, introduce standards for environmental protection. They will be even tougher than the previous one. They will also apply to the use of resources. We are talking about water, land and energy. The standards will be introduced in the Yangtze river Delta. This also applies to the region of Beijing-Tianjin-Hebei. To form new enterprises will be possible only with the permission of the Central government.
In addition, the government intends to rid itself of enterprises"zombie". This is a company with huge debts that will not be repaid. These businesses are more competitive because they use outdated equipment. Some of them will be closed. Others will be attached to the operating companies. This refers to those that are able to restructure.