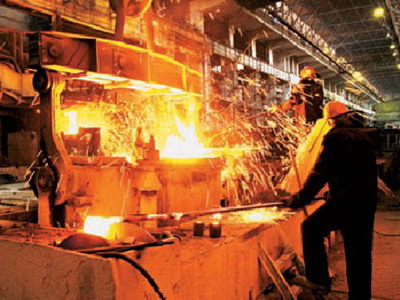 At United metallurgical company has a major investment project. It involves the construction of production of seamless pipes. This is done in the urban district of Vyksa, Nizhny Novgorod region. There's Vyksa metallurgical plant. It is the largest enterprise of the company. Project documentation has passed the examination. Was obtained all the approvals, why can start construction. The preparatory phase is completed. Currently started work on the construction of the building of the main plant. His first column is already set.
The development project was carried out by the Ekaterinburg company «Uralgipromez». The main equipment was ordered from the Italian company «Danieli». Already solved all the issues, and it started its production. The new pipe shop is planned to start in 2021. It will allow the plant to start production of seamless casing and oil and gas pipes. The same applies to seamless tubing. Their diameter is 73−273 mm. in addition, pipes are characterized by a premium and polypropilene connections.
The capacity of the production plant will be 500 thousand tons per year. The number of new jobs will be more than 1 thousand Its creation due to the high demand for such products. He will meet current and future needs of the pipes. I mean specifically the linear and threaded seamless pipe. The new facility will allow to extend the assortment. In addition, United metallurgical company intends to enter new markets. We are talking about both Russian and foreign. The project will cost about 50 billion rubles.