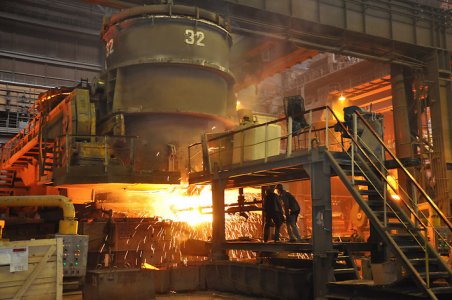 MMK continues to implement the programme of capital repair. Next year he intends to undertake the reconstruction of the blast furnace. Speech ideas on blast furnace No. 2 or the blast furnace «Komsomolka». It will be fully updated. Thus, the company wants to reduce the burden on the environment. In addition, radical modernization will improve production performance. At present, the unit capacity of approximately 3,800 tons of cast iron. This refers to a day. Operation of blast furnace № 2 was launched in the summer of 1932. Then a few months passed since then, how to make plant.
Modernization involves complete dismantling of the old furnace. All the items will be replaced with a new one. In addition, the update will also affect the cooling system. The new equipment will receive from the Luxembourg company Paul Wurth. The company won a tender early. The main requirement was to obtain a system with horizontal cooling components. The renovated unit will be besaratinia design. The company Paul Wurth will put a horizontal box-shaped fridge. Also will arrive the graphite refractory masonry, characterized by a high thermal conductivity. And finally, there will be a supply of the Packed mass.
Also will be reconstructed cast houses. They will be replaced by a new hydraulic Gornoye machine. They will make the company «Dneprogidromash». Similar equipment is already on four other blast furnaces of the plant. In addition, we will updated the main Gornoye gutters. They will get convection cooling and will be much more. This will improved the process of separating the iron and slag.