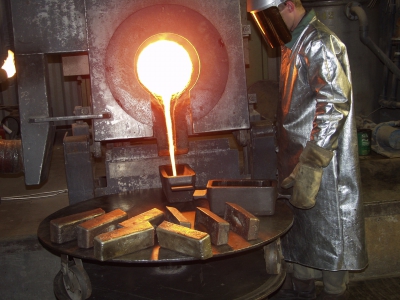 Recently held session of vsekitajsky meeting of national representatives. It was attended by the head of CPC Committee of Hebei province. He said that the province will continue to reduce production capacity. We are talking about the smelter began. So their decrease will amount to 28 million tons in annual terms. This will be implemented over the next two years. According to the head of the provincial Committee of the CPC, they are willing to sacrifice GDP. This is done for the sake of the environment and a political task. It is known that the impact of production on environment is very large. Due to the discharge of severely affected Beijing. Last year steel output amounted to 237 million tons.
In the air on average contains 56 micrograms of harmful particles. This is the result over the past year. Their size is 2.5 microns. This is the most harmful for human health particles. A year earlier the volume was 13% more. However, this still exceeds the rate of 39 µg. In China there are eight major industrial centres. Their directly controlled by the Ministry of ecology and environmental protection of the PRC. Airborne contains 91 mcg of harmful particles. This is the result recorded for the period October 2018 to February 2019. This is 11% more than in the same period last year.
In some cities in Hebei province are already certain restrictions apply. They affect companies producing pig iron, sinter, cement, etc. Starting in 2013, it closed a lot of capacity. Their total volume of steel production is 82,23 million tons of steel. Number of industrial enterprises has decreased by almost 2 times. In the future it is planned to tighten the restrictions. The government intends to encourage the transfer of power in less contaminated areas.