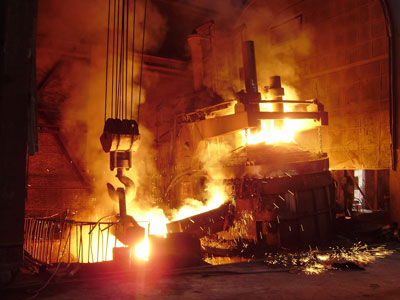 In the machine Park of the enterprise «Atommash» has a modern machining centers. We are talking about horizontal boring and lathe-cutting machine. They are equipped with numerical control. The procurement was carried out in the framework of the modernization of the pipeline valves. Until the end of the year it is planned to receive three of the new machine. One of them is turning and milling machining center. Another two vertical lathes with a milling spindle.
Horizontal boring machining center PRIMA is characterized by a high level of performance. It allows machining of parts with the highest precision. Refers to parts whose mass is 5 tons. The process takes place in automatic mode. Speed of 5 thousand rpm. The new equipment helps to reduce the duration of the drilling holes. They are made to parts of the valves. The total time was reduced by almost 5 times. At the same time decreased the rate of complexity when cutting the teeth on the rivers/stocks. He dropped in three times. Case regulating valves are processed in 2 times faster. The same applies to check valves. The new PRIMA center is the rotary table. Its positioning accuracy is 0.02 mm.
As already mentioned, the company received two screw-cutting lathe. This machine Line 280 and SP machine the SP Line 430. With their help the processed flanges, shafts and parts from bar. We are talking about a versatile and economical process. Machines are rigid and compact structures. They are minimally deformed when exposed to temperature. In addition, machine tools high precision, speed, and soundproofing. Thanks to them, reduced the volume of technological processes.