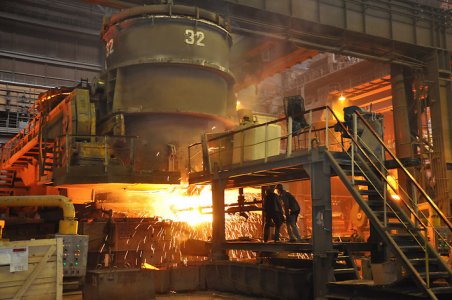 In recent months it became known about the launch of new investment projects. This was reported by leading metallurgical companies in the US. The total volume of new projects is 9.7 billion dollars. This is the highest in the industry in recent years. Among the participating companies are Nucor, ArcelorMittal USA and others.
Corporation Nucor would build a new steel company. It will be posted on the Midwest. For the project it is planned to allocate 1.35 billion dollars. In the US there is the improvement of the investment climate. It is reported by the General Director of the Corporation. It is illustrated by the reduction of taxes. This was made possible thanks to the decision of the presidential administration.
Company Steel Dynamics plans to spend 1.8 billion dollars. Funds will be invested in its new factory. It is located in the South-West of the USA. ArcelorMittal USA will upgrade your current asset. She invests in the project is 3.1 billion dollars. It also plans to make U. S. Steel. Modernization of its plants will cost $ 2.5 billion.
In General, American companies have become more confident in their abilities. Due to favorable circumstances, they can develop new projects. In addition, it became possible major long-term investment. Because more and more companies making serious plans for the future. The positive impact had the introduction last year of the steel tariffs. Metallurgical industry in the US certainly benefited from this decision. Significantly reduced the import of steel products into the country. The reduction amounted to 11.5% compared with the 2017 year. Such data are cited by the customs service of the United States. American producers were able to increase their market share.