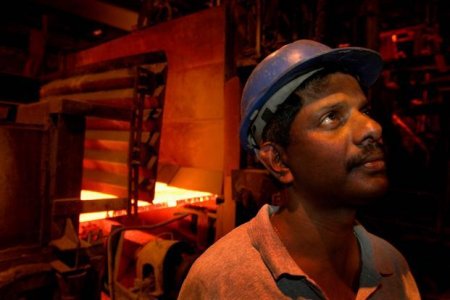 The company «Russian Coal» is a group SAFMAR. She continues implementation of the program of rearmament. This applies to coal mines, located in the Siberian Federal district. Above all, the renewal of mining equipment. It is used in the coal mines of the Krasnoyarsk territory and Khakassia Republic. The incision Pereyaslovski earned a new car. We are talking about two new dump trucks BelAZ-75583. Their capacity is 90 tons. Thanks to their operation significantly reduced operating costs. In addition, will increase significantly the productivity of the enterprise. New dump trucks are carrying coal. Also, they are transported overburden in waste dumps.
On Pereyaslavska the mine produces brown coal. It has the highest calorific value. Compared with brown coal on the Russian mainland. This coal is characterized by high demand. It is used in large energy sector. It also exploit structure of utilities. The field itself is located on the territory of three districts of the Krasnoyarsk territory. This Rybinsk, uyarskaya and Guerrilla areas. The production capacity of coal mine is more than 5 million tons. This refers to a year. Its development is carried out since 1983. The amount of reserves on the balance sheet is estimated at over 260 million tonnes. Technical upgrade of the Park plays a key role in productivity growth.
The company «Russian Coal» implements its investment program in stages. It happens on all enterprises engaged in the mining of coal. In addition to upgrading the fleet of mining and transport equipment, are replaced by trucks.