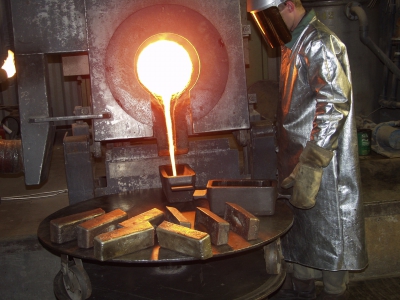 In 2012, Polymetal carried out the acquisition of deposits Wicsa. It is located in Karelia. This was the first project company on the development of platinum group metals. At that time the mineral resources were estimated according to JORC. They amounted to 213 million tonnes probable and indicated resources. The average content of various precious metals is 0.98 grams. Mean per ton. The copper content is 0.1%. Vyksa is one of the world's largest PGM-fields. It is available for mining by open method. The total volume of precious metals is 6.6 million ounces.
It is reported that the company intends to start production of platinum in 2025. Field potential has recently been confirmed by exploration. Currently, the estimation of reserves. This will allow for approval of the performance of the future mining and processing plant. You will also define a project schedule. Because 2025 is still more of a guess. However, the company is confident that the start of production will take place no later than. This was the managing Director of the company «Polymetal Engineering».
To date, there is an effective processing technology for ore deposits. So getting the copper concentrate occurs with associated components. These components are the noble metals and platinum group metals. Currently, the company is engaged in active study of the market for such concentrates. A new project is extremely important to the company. He is the lead in its long term development. For its implementation, the company plans to allocate about $ 500 million. Practiced the field will be about 30 years.