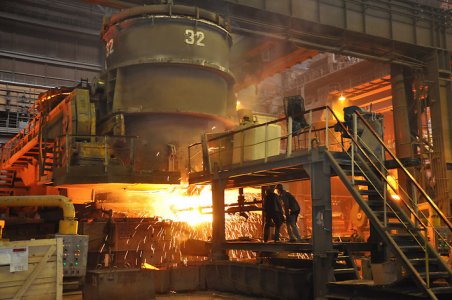 This year we will continue implementing the investment program of RMK. So provided the update of the locomotive fleet Gorky highway. It is envisaged to allocate 12.4 billion rubles. Funds will be used for the purchase of 85 new locomotives. Most of them will go to the locomotive depot Lyangasovo. This will increase the weight rate of a freight train. In addition, it will contribute to an increase in volume of traffic. We are talking about exporting cargo to Northwest ports. It will go from the Urals and Siberia. Also the replacement will be performed freight electric locomotives VL-80.
Obtained will the new generation locomotives of alternating current. This series 2ES5K «Ermak». Made their Novocherkassk electric locomotive plant. These locomotives can drive long trains with increased weight. Most of the new locomotives will be received until the end of the year. It is planned to deliver 60 cars. Locomotive depot Agryz will also get a new transport. All will be delivered 20 diesel locomotives series 2ТЭ25КМ. They can carry the composition, the weight of which up to 6400 tons. Thus, it is possible to achieve lower operating costs. In addition, the goods to be transported faster.
Passenger AC electric locomotive EP1M will go to the locomotive depot Kirov. Will be received only 4 new units. Also arrive one maneuverable locomotive series ТЭМ14. It is produced Ludinovsky SFS. All new equipment is characterized by high quality. It will improve the level of performance of railway transport. It will be much safer, more reliable and durable. Modernization of the traction rolling stock is essential. This is an important task in the strategic program of Russian Railways.