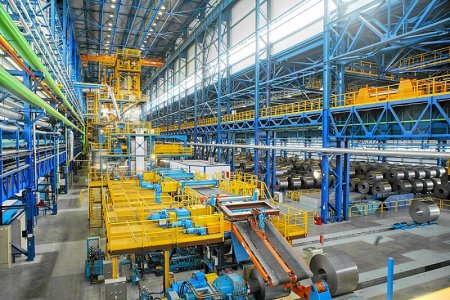 Latin American steel Institute (Alacero) has summed up the results for last year. It was produced 65.0 million tons of steel. Compared to the result for 2017 is 1% more. The volume of finished steel production also showed a slight increase. Were produced 53.7 million tonnes. Thus, the increase amounted to 2%. The bulk of the production volume accounted for only two Latin American countries. We are talking about Brazil and Mexico. They produced about 85% of the steel and 78% of the rental.
As for consumption, it decreased slightly. Again, compared to the previous year. The decline was 0.3%. In quantitative terms, the consumption volume reached 61.6 million tons. The main visible consumer is Mexico. And this despite the decline in demand. Apparent demand fell by more than 1 million tons. The reason for this was the deterioration of relations with the United States. The decline was caused by protectionist policy of America. In Brazil, in turn, the volume of consumption increased. We are talking about the consumption of rental. The growth amounted to 1.4 million tons or 8%.
The volume of Latin American net imports reached 12.5 million tons. Compared to the previous year, the figure dropped by 9%. During this period, the country imported 21.5 million tons. We are talking about the hire and pipes. A year earlier, the result was 7.8%. With regard to exports, he also declined. In quantitative terms, it amounted to 9.1 million tons. The reduction of 5.3%. Despite the overall decline in imports, there are positive aspects. So increased the volume of deliveries of hire from China. It amounted to 3.9 million tons. In the previous year the figure was 28% less. This is also reported by the Latin American Institute of steel.