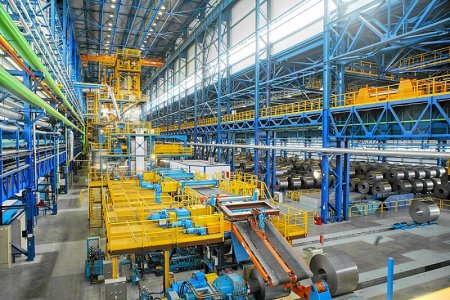 The American company Republic Steel has a plant in Ohio. We are talking about the mini-plant under the name of Lorain. He is engaged in the production of long products of high quality. However, its work was suspended in 2016. At that time the plant capacity was approximately 380 thousand tons. The reason was the poor economic situation. Over time, the company thought about how to resume his work. It is planned to produce steel and produce high-quality rolled steel. This refers to carbon and alloy long products. It is used mostly in mechanical engineering.
In the past year were introduced to the American steel tariffs. Then the company said that this will lead to additional demand. Thus, many previously closed businesses will be able to resume work. In fact, they get a chance to get back in the game. Republic Steel was planning to re-launch mini-plant Lorain. At first it was in September 2018. However, some problems arose, and the launch had to be postponed. So it was to be held in December. But then it did not happen. In the end, mini plant needs to earn in the spring. Rather run the mill.
The company expects additional demand in the country. However, experts note that the import is still high. Steel tariffs are not too messed up situation. However, Republic Steel hopes to take advantage of the situation. The exact launch date of the mini-plant is not reported. This is explained by the fact that the company needs to collect a certain amount of orders. Only when the portfolio is assembled, you can start the operation of the enterprise.