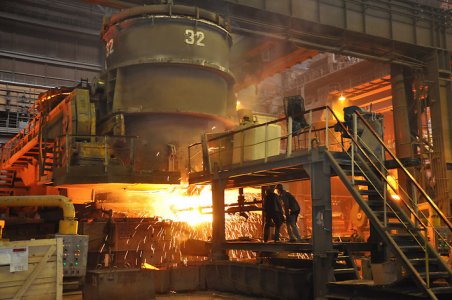 The company «metalloinvest» has provided a report about the operating results for last year. So steel production increased compared with the 2017 year. Growth was 6.2%. In quantitative terms, the volume of production reached 5.1 million tons. The reason is the growth of the issuance and sale of the workpiece. This commodity cast billet МНЛ34. In addition, last year produced more iron. The increase was 12.6%. In quantitative terms, the volume amounted to 3 million tons. This contributed to the launch of URUS-5 at Ural Steel.
It was more than the shipped steel products with high value added (HVA). Its share was 43%. The increase was also affected by the sales of sheet HVA. It was 8.0%. The same applies to commodity SBQ HVA. Its sales rose 6.5%. The company also increased its production of pellets. It has managed to achieve a record result at 27.7 million tons. This is 10.2% more than a year earlier.
The production capacity of HBI/DRI increased. He achieved 7.8 million tons. Unlike in the previous year's 12.1% increase. The reason for this jump is to launch ZHBI-3, held in July 2017. In addition, increased plant capacity metallization No. 2. It is at oemc. In the previous year, she was subjected to modernization. Pellets and HBI/DRI amounted to 71% in the volume of shipments of iron ore products. In 2017, their share was 61%.
The company in recent years has actively developed a new strategy. It is to increase the share of products with high added value. Last year, the implementation of the strategy began to bear fruit. Because the company has managed to achieve many records.