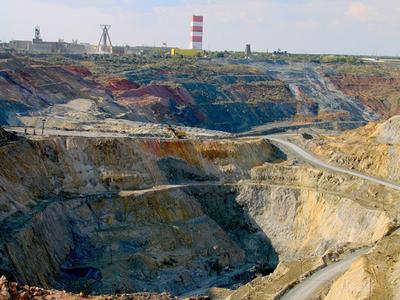 The canadian company First Quantum Minerals owns 80% of Kansanshi mine. It is the largest copper mine in Africa. The remaining 20% of the shares belong to the government of Zambia. However, the company decided to make the offer to the Zambian government. She wants to redeem their shares. If the government agrees, the company will have full control over the mine. The transaction amounts to $ 700 million. The company intends to pay in cash from 300−400 million dollars. The remainder will be transferred to the same tranches. This will happen within 10 years. According to local sources, the authorities consider the proposal.
It is reported that the deal is one important condition. The canadian company claims to stop the trial. It was opened by the state company ZCCM Investments Holdings. The Zambian company opened its vs First Quantum Minerals. It owns the required 20% stake in a copper mine. ZCCM Investments Holdings accuses the company of illegal loan Kansanshi. Allegedly it was obtained in order to disguise the withdrawal. Because the Zambian company requires compensation for it. The size of it is 1.4 billion dollars. In 2018 the volume of production at the mine amounted to 249,5 thousand tons. We are talking about copper in concentrate. It's almost the same as it was in 2017. The copper anodes were produced about 240 thousand tons.
Production of copper in concentrate in Zambia amounted to 861,9 thousand tons. This is a common result over the past year. Compared to 2017, it is 7.8% more. Thus, Zambia was the second producer of copper in Africa. This refers to the largest. Leader in the ranking was the DR Congo. Its production volume amounted to 1.2 million tons.