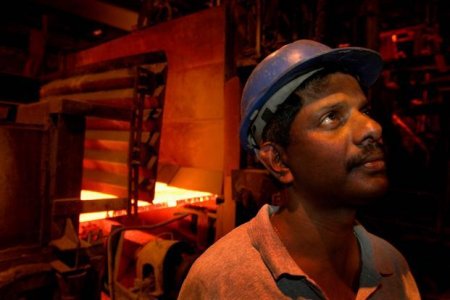 The other day Donald trump issued a new Executive order. It concerned infrastructure projects in the United States. Implement them only if you are using American metal. More precisely, it is necessary to apply the steel, aluminum, cement, etc. only local produce. It concerns projects which are financed by Federal funds. The same applies to be used to implement another American industrial products. Order is received all state officials responsible for the implementation of projects.
Infrastructure projects include the construction of roads, bridges. This also applies to the construction of utilities and other objects. Again, they should at least be partly funded by the state budget. This applies to all contract, subcontracts, tenders and other orders. However, in the decree there are no exact figures. Also there is no prescribed specific measures which introduce a new procedure. In other words there is no need of specifics.
American Iron and Steel Institute (AISI) positively reacted to this decree. He represents the interests of the U.S. «steel lobby». Experts of the Institute noted the importance of preferences for national metallurgical enterprises. Their participation in the implementation of infrastructure projects will allow to stay afloat. This has a positive impact on the further development and operation of the steel industry. It is known that trump has pledged a trillion dollars on infrastructure projects. This he told in his election campaign.