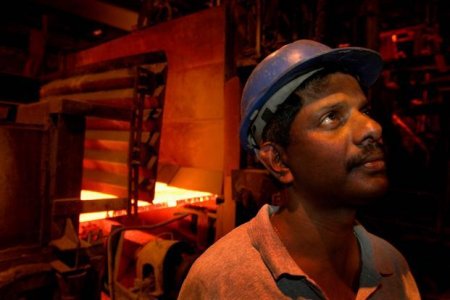 Rio Tinto — Australia's largest mining Corporation. She shared her plans for the current year. So the company intends to produce more of alumina. Production volumes will grow to 8.1−8.4 million tons. Last year the figure amounted to 7.98 million tons. To achieve better result due to the planned increase in capacity utilization. In addition, you will expand the bauxite produced. It should be 56,-59 million tons. Last year it amounted to 50.42 million tonnes. It is known that two bauxite mines experiencing difficulties. The company acts as a minority partner in them.
One mine — CBG, is located in Guinea. The second is called the MRN and is located in Brazil. In the first of today continues to expand production. The second mine to supply raw materials alumina refinery Alunorte. His work is partially blocked in the past year. This is done by national environmental authorities. They revealed violations of environmental requirements in the operation of the enterprise. This year, an Australian Corporation expects to settle all difficulties. The only way to realize all the plans.
With regard to aluminium production, its Rio Tinto intends to reduce. Last year production reached a volume of 3.46 million tons. This year it should be 3,2−3,4 million tons. It is known that at the end of 2018 sold his aluminium factory. We are talking about Aluminium Dunkerque, which is located in France. The buyer is the British group Liberty House. Its capacity is 210 thousand tons per year. It is also planned to reduce the output of copper in concentrate. The volume of production in the current year should reach 550−600 thousand tons. Refined copper is expected to be issued over 220−250 thousand tons.