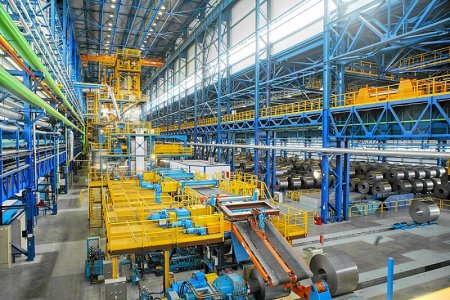 Alderon Iron Ore is a canadian iron ore company. She plans to launch a new iron ore project. We are talking about the Kami field, located on the Labrador Peninsula. Its location is very convenient for the company. In this area there are many other canadian iron ore companies. Due to this, there are well-established port infrastructure. Also there is the railway. Alderon Iron Ore plans to access these objects.
First, the company announced a Kami in 2013. However, in 2014, the project had to be postponed. The reason for this was made by a strong fall in iron ore prices. Then the terms on which the project is delayed, not delivered. Now, after almost five years, the company again decided to deal with it. It is known that the proven reserves of the field are pretty decent. Their volume is over 1.7 billion tons. The iron content in them is about 29.5−29.8 per cent. The future the plant will produce 7.8 million tonnes of concentrate per year. The iron content in it will be 65.2 per cent.
The reason for the resumption of the project is extremely simple. Today iron ore is again in demand on the world market. Its price is gradually increasing, because there is a sense again to mine. This is explained CEO Alderon Iron Ore, Tayfun Eldem. Currently, the company has been trying to attract funding. The amount is about 1 billion canadian dollars. According to plan, construction work could begin in 2020. The process will last about 2.5 years. The project has a minority party. It is the Chinese group Hebei Iron & Steel. It owns a 25% stake.