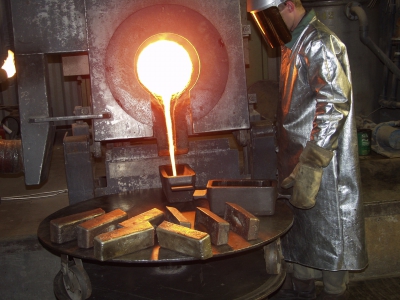 Vedanta, the Indian mining and metallurgical group. In her plans for the next fiscal year to make a decent investment. It starts in April 2019 and ending in March 2020. So she intends to expand production. Talking about its Lanjigarh alumina refinery. It is located in the state of Odisha. Especially for him developed a project of a large-scale production expansion. For the implementation of the company plans to allocate $ 250−300 million. To start it intends to increase the productivity of the enterprise. At the end of March 2019 figure is expected to reach 2 million tons.
To increase the performance of alumina, the company plans to twice. For a start, it will grow to 4 million tons. This refers to a year. Then the index would have to reach 6 million tons. Previously, the company entered into an agreement with Odisha Mining Corporation (OMC). The latter, in turn, is obliged to increase the volume of deliveries of bauxite. This refers to the delivery to the alumina refinery in Lanjigarh. Their future volume should reach the level of 250 thousand tons. We are talking about a monthly rate. This is explained by Vedanta Finance Director Arun Kumar.
Such an agreement confirms the desire of businesses to refuse to import raw materials. She intends to switch to local suppliers. Primarily, this is due to the economy. It can be about 200−250 dollars per ton of alumina. Odisha Mining Corporation can completely satisfy the demand in the Vedanta bauxite. The company is engaged in reconnaissance stocks. Volumes will be enough for at least the next 15 years. A total of can get decent savings. These funds, the company will direct the implementation of its new investment project.