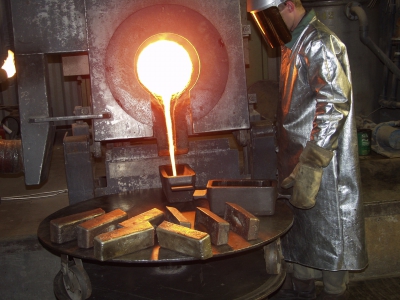 On the Chinese spot market, there is an interesting situation. So we are talking about proposals, HC FeCr. Them discovered a certain stability, which survived until the end of December. They stopped at 6.6 down 6.9 thousand yuan/ton EXW. Mainly nominal sentences are closer to the lower end of the range. However, there are exceptions, though quite rare. So there are transactions at the level of 6.65 — 6.7 thousand yuan/ton EXW. This is reported by the insiders. The price of LC FeCr (60% Cr; 0.1% of C) showed a decline. It was about 300 yuan/ton. Thus, they have achieved marks of 12.6−12,8 thousand yuan/ton EXW.
Suppliers of FeCr managed to prevent a strong decrease in the price. More precisely, they managed not to succumb. In any case, this applies to situations with consumers. They managed to pull off in the January contracts. While the stainless steel market was unfavorable fundamental of the company. The first company closed the tender was Taiyuan Iron & Steel Group. The final purchase price amounted to 6.65 thousand yuan/ton DDP. We are talking about the purchase price of HC FeCr (50% Cr). Unlike the previous month, this is 50 yuan/ton less.
In addition to TISCO, there are still consumers, which reduced the purchase price. So, an example of TSS of the company and Baosteel. They also reduced prices by 50 yuan/t. However, this is not a disaster. Many experts were preparing for a more significant drop. Fixation on current figures were not so dire. This led to a more optimistic mood on the market. Currently expect an increase in the number of armor HC FeCr. Consumers may want to replenish their stocks. This has a positive impact on the situation of suppliers.