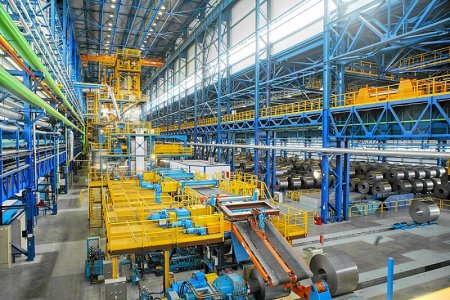 The government of Canada has reviewed the restrictions on steel imports from the United States. The reason for this was the numerous requests of canadian consumers of steel products. It is primarily the enterprises of such industries as engineering, oil and gas production. It is also the area of construction, production of components for the automotive industry. This is explained by the Ministry of Finance of Canada. It will be able to liberate some supplies from tariffs. It concerns specific batches of steel and aluminium products. Naturally then will need certain circumstances.
It is known that the duty came into effect on 1 June this year. They apply to the import of steel and aluminum from the USA. Duties are retaliatory measures. Before this, the US imposed steel tariffs and aluminum. Canadian companies are also affected. Because the canadian government decided to impose limitations. However, the new provision will allow some to relax them. For example, the reduction of tariffs may touch on certain supplies of metal. We are talking about the metal that must be supplied for the execution of the contract. This contracts concluded before 31 may 2018.
Duty can free products that little made in Canada. In addition, exempt products in transit. We are talking about the one that was delivered at the time of introduction of restrictions. Recall that the tariffs apply to seven categories of steel products. The rates are 25% and are valid from October 25 this year. They relate of rebar, wire rod, stainless steel wire, hot-rolled, heavy-gauge steel. Also in the list contains a sheet with a polymer coating and OCTG.