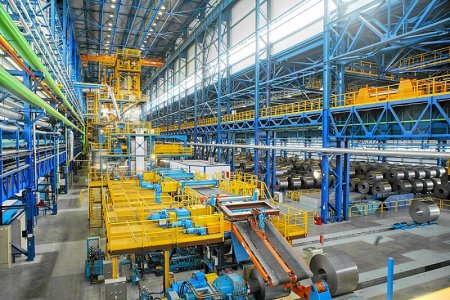 Last week for the world market of metallurgical raw materials have been quiet. Imported scrap is almost zero demand in Turkey. Almost the same situation in the countries of East Asia. Western countries celebrated Christmas. Because the spot stopped trading in iron ore and coking coal. As for prices, they remain stable. However, it is expected that scrap metal will continue to become cheaper. It is waiting for the completion of the Christmas holidays.
In the beginning of the month Turkish steel company fell silent. They had almost no on the scrap metal market. The steel manufacturers did not place orders for January and February. We are talking about contracts for rebar. Because they are forced to be cautious with the procurement of raw materials. Mostly they acquire it from local businesses. This ensures the fastest possible delivery if necessary. Imports fell to virtually zero. The reason for that are serious disputes between sellers and buyers.
In the market of commodity cast iron is also not going smoothly. There is almost complete calm. It is accompanied by a decrease in price indices. Suppliers had to reduce rates to up to $360−370 / t CFR. And it happened right before Christmas vacation. In the end, the quotes demonstrated a minimum level in more than a year. Experts point out that in January the situation to continue. The indicators can be further reduced.
The Chinese iron ore market strongly influences steel products. The country experienced its excess supply. However, the government has tightened environmental restrictions. This will reduce the excess. In addition, spring will begin a new program. They are designed to stimulate economic growth.