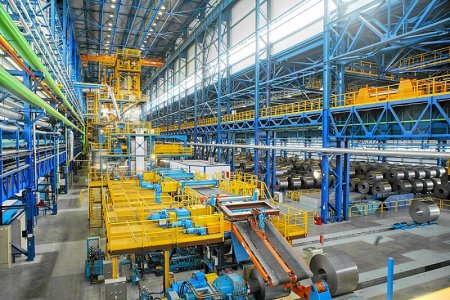 Steel company Algoma Steel suffered from the actions of the us steel tariffs. However, it is not the only one that was in a similar situation. They began to act for canadian businesses on 1 June last year. At the same time, the canadian government announced the provision of assistance. It was argued that support for domestic producers will be allocated a certain amount. She had to be up to 2 billion canadian dollars. This was to help canadian businesses stay afloat.
Financial assistance to affected companies provides the Federal government of Canada. A total of Algoma Steel would get 90 million canadian dollars. Part of the amount it will receive in the framework of regional economic development. This is where some two-thirds of it. The remaining amount will be allocated through the state's Strategic innovation Fund. But that's not all. The company will also receive another 60 million canadian dollars. They will be provided by the provincial government of Ontario as a soft loan.
Algoma Steel became the second company that will receive financial assistance. In October last year, she was selected ArcelorMittal Canada. The company obtained 49.9 million canadian dollars. They were allocated by the Ministry of economic development of Canada from the Strategic innovation Fund. Thanks to the funds of the company implement new technologies. The same applies to the improvement of production efficiency. Special attention is paid to competitiveness. Canada, USA and Mexico signed a new agreement last year. It is associated with the formation of a new trading bloc USMCA. However, with the steel tariffs, nothing solved.