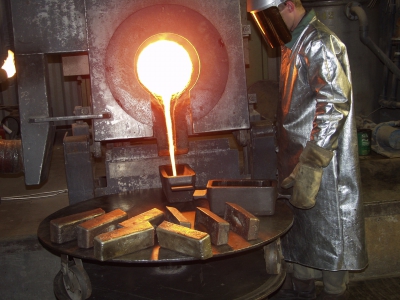 Reuters news Agency conducted an interesting study. In the countries of Southeast Asia actively produced low-quality steel. Moreover, the volume of melt has increased significantly. We are talking about steel products that are produced in induction furnaces. Last year, China had closed a lot of businesses. The equipment they had dismantled. Was liquidated capacity to 140 million tonnes per year. A large part of the induction furnaces went to small businesses. They supply steel products of extremely low quality.
The production of steel in induction furnaces cannot be used to remove harmful impurities. It reduces the quality of the products. In the beginning of the year was the Council of steel to ASEAN countries. He warned of a similar situation. He also said that the need to prevent the use of the Chinese used equipment. This refers to the induction furnaces dismantled at the regional enterprises. However, this did not work. In Vietnam and Thailand, problems with the quality of the steel is not fixed. But in Indonesia this is really a problem.
Indonesian companies are actively using dismantled Chinese induction furnace. Their low-quality products is 30−40% of the national market of the valve. In the Philippines, the situation is also not happy. Power rose to the level of 400−500 thousand tons per year. Also according to Reuters, the Chinese used equipment used in Cambodia. There are companies that are trying to deal with this problem. However, while this fight is not too successful. We are talking about Philippine Iron and Steel Institute. Also involved is a leading Indonesian steel company Krakatau Steel. They launched a campaign against induction furnaces.