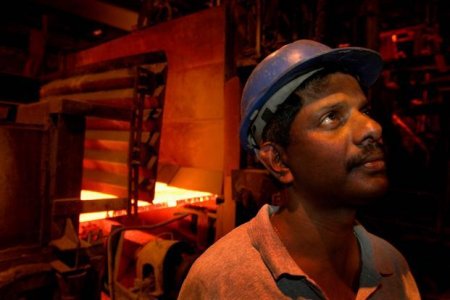 Last week was the official registration of important transactions for the company «Metal-don». She signed a contract with group of companies «OTEKO». According to the document the company will put design for Taman bulk cargo terminal. The scope of supply is estimated at 9.3 million. OOO «Metall-don» is located in the operational management of the company «VEB Capital». Is the Investment company of the state Corporation of development «WEB.Of the Russian Federation». The signed agreement is of strategic importance for the company.
On the coast of the Azov-black sea basin of Russia will be erected the first dedicated terminal. This is the terminal for transshipment of bulk materials. It will be the largest in the area. Metal Shakhty, Rostov region will play a major role. It experts say. On the coast will be a new logistics routes. It will be transported and the transit of Russian coal, sulfur. Also will be transporting iron ore and mineral fertilizers. They will be shipped to the Middle East and Africa. This also applies to Europe, Asia and America.
Experts note, TTNG will be provided for handling large volumes of cargo. Ships will take 60 million tonnes of cargo. This refers to a year. Among them, 50 million tons of coal. Sulfur and fertilizers 5 million tons. Feature structures is applications anti-corrosion paint brand Jotun. It is owned by the Norwegian company Jotun. The company is a world leader in the field of paints. In the Russian market it has been operating for 10 years. Constructs are highly resistant to atmosphere with high humidity. They are abrasive resistant, durable and shockproof.