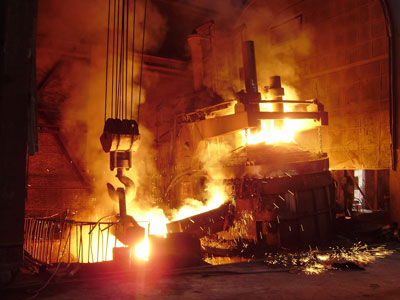 The European Commission has recently presented its new long-term plan. He comes to make the transition to a fully carbon-free energy. In addition, it is proposed to cease the emission of carbon dioxide. I want to implement it by 2050. However, European steelmakers have certain observations. A new strategy commented on the European steel Association Eurofer. It has a number of observations about the prospects for the steel industry.
In fact, the European Commission wants to eliminate the coal and gas generation. But you need to ensure that the European steel industry energy. We are talking about a reliable low-carbon energy. It should be supplied at a competitive price and in sufficient volume. According to preliminary calculations need about 400 TWh of electricity. Climate strategy must take into account all the needs of the industry. All requirements must be clearly defined.
Heavy industries will be extremely difficult to make the transition. For example, this applies to metallurgy. So she switched to a low-carbon principles, it is necessary to develop new technologies. Then they gradually and competently to implement. The realization of all plans can be very expensive. Because requires Eurofer, European steelmakers have provided financial support. With additional funds they will be able to carry out environmental upgrades.
Also a lot of important is the cost of imported goods. For example, the EU steel imports from certain countries. There is such a climate policy is not carried out. In the end, this can lead to higher costs for European steelmakers.