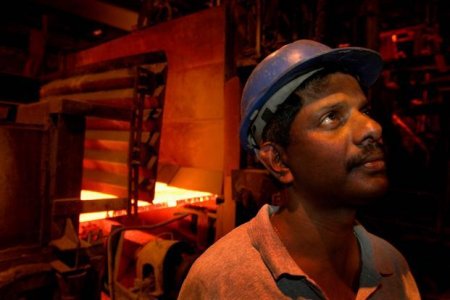 British iron and steel Association UK Steel has provided a fresh report. In it she again said about the exorbitant costs of metallurgists. We are talking about British steel companies. Their excess costs associated with higher electricity tariffs. On average, businesses pay about 65 f.St. per megawatt-hour. It is about 82.9 dollars. The companies in Germany pay 43 f. art In France of the smelter and is paid 31 f.St. As specialists declare, every year, the difference between the countries is growing. The consumption of British metallurgical plant is more than 500,000 MWh per year.
Electricity is the largest item of expenditure of industrial enterprises. About this said the General Director of UK Steel. This cost resources undermines the competitiveness of companies. In addition, British companies and so difficult a position. The reason for that is a British exit from the EU. In addition, the country came under the American steel tariffs. Therefore the Association has appealed to the government. She requests to reduce electricity tariffs for steelmakers. The same applies to companies in other industries that require a lot of electricity.
As an example, the CEO of Steel UK leads Germany and France. In these countries there are incentives. This attitude it requires to British manufacturers. The high cost of electricity in Britain is illustrated by several reasons. First of all, it required payments for emissions of carbon dioxide. The kind from the continental countries of Europe. Also in the country to be closed coal-fired units. They should all be closed by 2023.